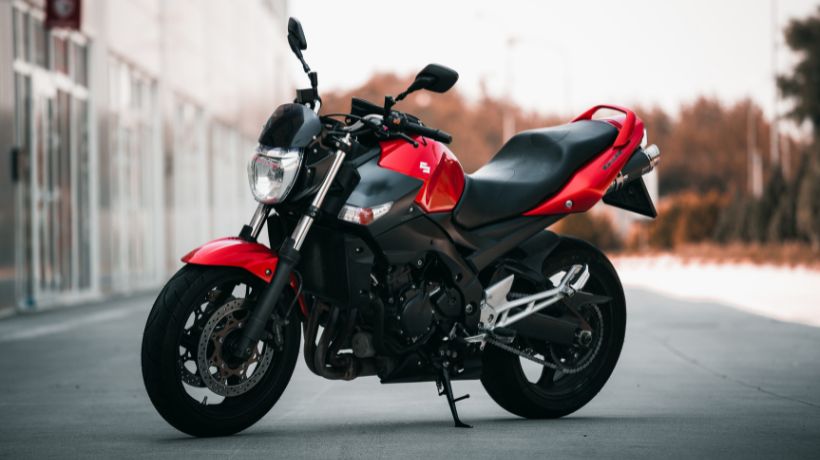 In a latest move Suzuki Pakistan have increased the prices of two of all four different bikes they offer. The local currency of Pakistan have seen significant downfall against other foreign currencies since the last increase of Prices by Pak Suzuki. Same is the reason, they have opted in for another price hike.
Now a days, the curbs on imports, deteriorating local currency value, increasing fuel and electricity costs, govt taxes and few more similar factors are increasing the costs of all kind of manufacturers in Pakistan. Same applies to automakers and ultimately the bike makers. The old and new prices of Suzuki Bikes are as follows.
| Bike Model | Old Price | New Price | Difference |
| --- | --- | --- | --- |
| Suzuki GSX 125 | 488,000 | 499,000 | 26,000 |
| Suzuki GR 150 | 521,000 | 547,000 | 11,000 |
The new prices of Suzuki Bikes are applicable immediately. Previously, Suzuki Pakistan increased the prices of their bikes around four months ago in May 2023. Before that they used to increase the bike prices every month, sometimes even twice in a month. As their costs were going up constantly every month due to more or less same factors which are described above.
However, due to inflated costs of everything, bad economic situation of country, low incomes and more factors, people of Pakistan lost the power to buy stuff. Specially, the target customers of bike companies were affected badly. So the sales of bikes went down significantly, virtually halting the sales. Same is the reason that after May 2023 after continued down turn in currency and continued increased in costs, still bike maker did not increased the prices of their bikes for last four months. It is same for Suzuki Pakistan.
However, now when the costs have gone very high, the bike companies are again increasing the prices of their bikes. In a similar move few days ago Yamaha Pakistan increased the prices of their bikes. And now in just few days Suzuki Pakistan have increased the prices. There is a big chance that more companies like Honda and united etc will jump on the bandwagon to increase the prices of their bikes very soon. As all of these companies are facing more or less, same challenges of increasing costs.
Zero Percent Markup Installment Deals by Suzuki
On two bike models, Suzuki GD 110s and GS 150, Suzuki Pakistan is offering 0% markup plans of 18 and 24 month. In case both models, if you want opt in for 24 months payment plan, you will have to make 35% upfront payment. Instead if you are interested in 18 month payment plan, you will need to pay 50% of the price of bike in advance. Currently Suzuki GD 110s is priced at Rs. 335,000 and the GS 150 is being sold at 364,000.
These two bike models are at the lower end of all four Suzuki bike models offered by Suzuki Pakistan. Also the prices of these two models have not been increased in the current price hike by Suzuki Pakistan. So it is a good opportunity for anyone who is interested in buying these bikes on the old prices and also the ease of paying it in 18 to 24 months without any markup or interest. For availing the zero percent markup offer or getting more information about it, you can visit any Suzuki Showroom. Make sure to talk to them about all the terms and conditions before availing the offer, so that you make the informed decision.
Latest prices of Bikes offered in Pakistan
What you have seen above is just an update in the prices of two bike variants offered by Suzuki Pakistan in the month of September 2023. For seeing the latest prices of all models offered by Suzuki Pakistan and other bike makers in Pakistan, follow the links below.