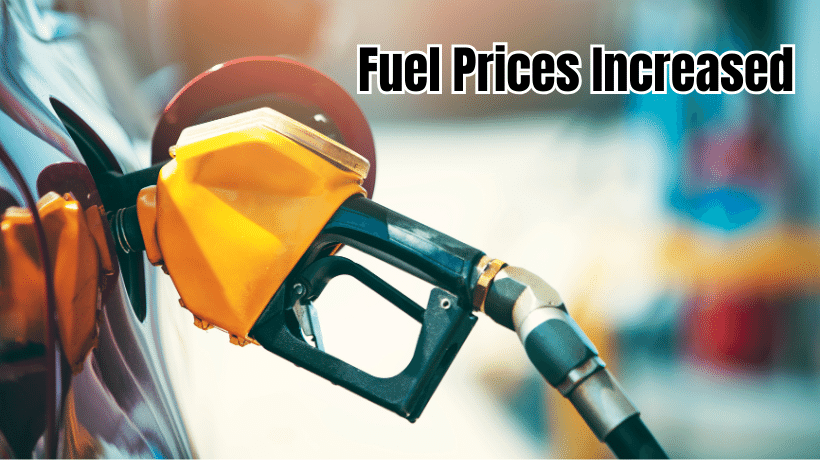 One more hike in petrol and diesel prices was observed last night. Overnight, the petrol and diesel prices were increased significantly by the caretaker govt. The new prices will be valid for second half of september 2023. Caretaker govt blamed the rising prices of crude oil in the international market for the sharp increase in the fuel prices in Pakistan.
The details of old and new petrol/diesel prices in Pakistan are as follows.
| Petroleum Product | Old Price | New Price | Change in Price |
| --- | --- | --- | --- |
| Petrol (MS) | 305.36 | 331.38 | +26.02 |
| High Speed Diesel (HSD) | 311.84 | 329.18 | +17.34 |
Per liter Petrol and Diesel Prices in Pakistan for the second half of September 2023 vs old prices
Both petrol and diesel prices are on record level after this recent increase in the prices. Once again the petrol prices have overtook the diesel prices and it became the most expensive fuel type. This is not good, as the petrol is most common fuel type which is used by motorists in Pakistan. Specially all the bike owners use this fuel as well as it is used in all sorts of mainstream small vehicles.
Deteriorating local currency value against international currencies, the crude oil price in the international market and all the different govt taxes applied on fuel are main factors which decide the prices of fuel in the local market. Whenever, govt have to give the relief to people, this can be done by decreasing the taxes but for now the maximum burden of increase have been passed on to the people to bear.
Oil and Gas Regulatory Authority (OGRA) is the department of Pakistan govt which decides the increase in fuel price after considering all the factors including the govt taxes. They then send the summary to govt of Pakistan, mostly the finance ministry, then the govt have the power to adjust prices after increasing or decreasing the taxes. Previously in the Pakistan Tehreek-e-Insaf's (PTI) govt, they even used to adjust prices by offering extra money as subsidy to reduce the burden on people.
The people in govt should seriously consider passing on the minimum possible burden to people, as the fuel prices impact everything else, the whole economy in fact. As all the transportation of goods and daily used items are dependent on fuel and its prices. Plus travel costs also increase with each fuel price hike.
In times when economy is not doing good and inflation is on its highest, this increase in fuel prices will further worsen the things for people of Pakistan. Over past few years inflation increased sharply as compared to earnings of people, plus deteriorating local currency have put a big dent in savings anyone had. Some solid steps will need to be taken to strengthen the local currency to control inflation, specially in the import based economy like Pakistan.