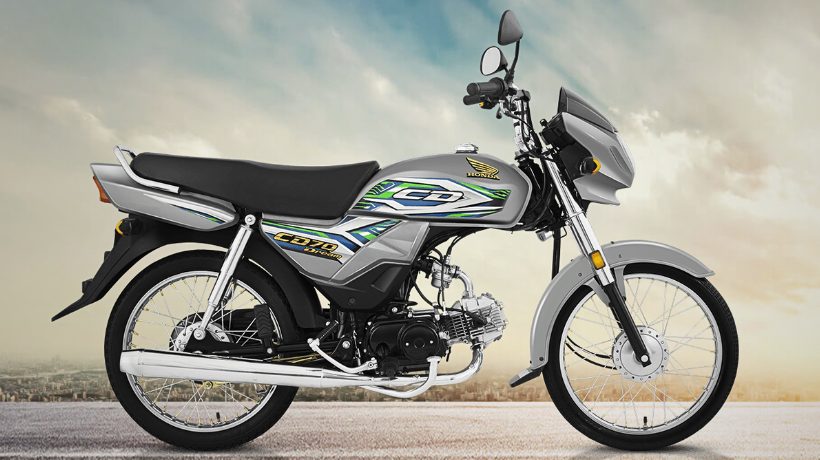 The auto manufacturers of Pakistan have made it their habit to increase the prices of cars and bikes which they make. Normally the factors like evaluating currency and other economic factors dictate these prices. However, this time seems like Honda bikes prices increased for no apparent reason. As just recently Honda had increased the prices of their bikes in start of last month, April 2023, when the USD valued about the same against local currency, Pakistani Rupee. However, on start of May 2023, Honda again increased the prices of their bikes.
The details of old prices and the new prices of Honda bikes are as follows.
| Bike Model & Model | Old Price | New Price | Increase |
| --- | --- | --- | --- |
| Honda CD 70 | 149,000 | 154,000 | 5000 |
| Honda CD 70 Dream | 160,900 | 165,900 | 5000 |
| Honda Pridor | 197,900 | 203,900 | 6000 |
| Honda CG125 | 222,900 | 229,900 | 7000 |
| Honda CG 125 SE | 265,900 | 275,900 | 10000 |
| Honda CB 125F | 365,900 | 380,900 | 15000 |
| Honda CB 150F | 458,900 | 473,900 | 15000 |
| Honda CB150F SE | 462,900 | 477,900 | 15000 |
New Prices of Honda Bikes from May 1, 2023
The new prices of Honda Bikes which are mentioned above, are applicable from 1st May, 2023. It is not clear that on what basis Honda Pakistan have increased prices once again, as they had increased them just 30 days back. The US Dollar to Pakistan price is about the same, also motorcycle production is much more localised in Pakistan as compared to cars, so any fluctuations in USD must not impact the prices. Still, as we have seen the bikes prices in Pakistan have been increasing every 15 to 30 day from last few months. Honestly speaking, some of these hikes seem very unnecessary.
Also, govt of Pakistan have also not taken any significant action to regulate or at least have some checks on these ever increasing bikes prices in Pakistan. A notice in this regard must be taken by the government and the bike makers of Pakistan should be forced to justify the price increases.
If you are visiting this page after May 2023, there is a chance that these prices will get old. So use our dedicated page for honda bikes prices to see the latest prices of Honda Bikes in Pakistan in that case.
Prices of Bikes from other makers
Here on Info Pakistan, we list the bike prices from several bike makers, including Honda Pakistan. So following are links to dedicated price pages of other bike makers.