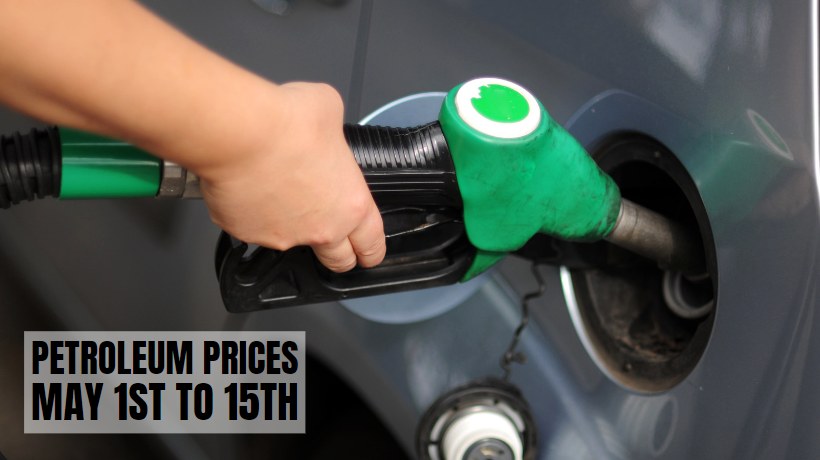 As usual govt of Pakistan have again announced the details of changes in Petrol, diesel and kerosene oil for the first fortnight (first 15 days) of May 2023. According to the new petroleum prices, which are set by govt of Pakistan, Petrol prices remained the same however, diesel prices decreased. Kerosene oil also saw a decrease in price for the first fortnight of May 2023.
The new petrol and diesel prices were announced by the finance minister Ishaq dar himself, he also tweeted about the new prices. The details of new petroleum prices for first fortnight of May 2023 are as follows.
| Petroleum Product | Old Price | New Price | Change in Price |
| --- | --- | --- | --- |
| MS (Petrol) | 282.00 | 282.00 | 0.00 |
| High Speed Diesel (HSD) | 293.00 | 288.00 | -5.00 |
| Kerosene (SKO) | 186.07 | 176.07 | -10.78 |
| Light Diesel Oil | 174.68 | 164.68 | -10.00 |
The newly announced petroleum prices, which are mentioned above, will applicable from 1st May to 15th May, 2023. On 15th may govt will again review the petroleum prices for next 15 days. As now after every 15 days, govt reviews the petroleum prices and announces the new prices.
In Pakistan there are many factors which affect the petroleum prices. These include, price of crude oil in the international market, the current value of local currency against US Dollar and any increase or decrease in govt taxes on fuel, which govt keeps adjusting every 15 days, as part of price regulation.
Currently the petrol price is on its highest of all time in Pakistan. While announcing the new petroleum prices for first fortnight of May 2023, Ishaq Dar said that the summary they received from Oil and Gas Regulatory Authority (OGRA) recommended an increase in petrol prices. However, in the greater interest of people, the prices were kept unchanged.