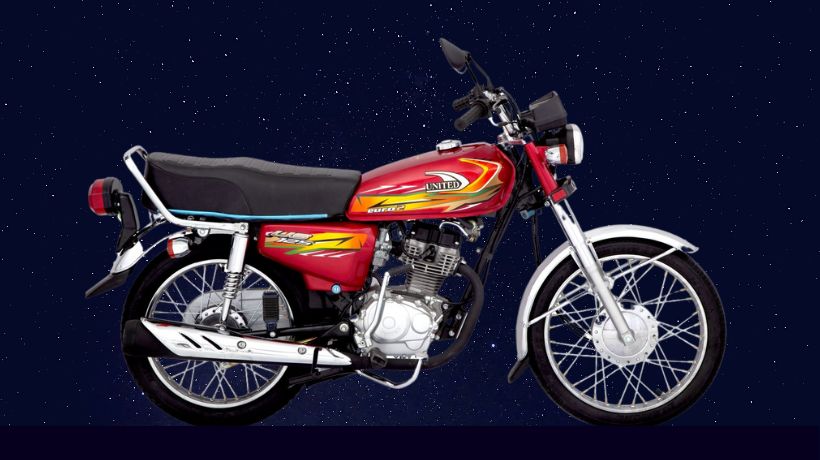 As auto makers of Pakistan are going through the difficult times due to bad economy and effects of it on the local currency value. Also the direct or indirect import curbs result in the shortage of supplies needed to manufacture the bikes and other vehicles. All of these factors result in the increase of the costs of making bikes and vehicle for automakers.
As a result they are forced to increase the prices of their products. Same is reason, all the auto makers including the makers of bikes and other vehicles have been recently increasing prices of their products very rapidly. United Pakistan have also recently increased prices of their bikes due to these factors. In Feb 2023 alone, this is second bikes price increase by United Pakistan. The details of this most recent price hike are as follows.
| Make, Model, Variant | New Prices | Old Prices | Difference |
| --- | --- | --- | --- |
| United US 70 | 96,500 | 87,500 | 9,000 |
| United US 100 | 102,000 | 92,000 | 10,000 |
| United US Scooty 100 | 120,000 | 110,000 | 10,000 |
| United US 125 Euro II | 141,000 | 130,000 | 11,000 |
This increase in the price of United bikes is effective from Feb 16, 2023. Like other bike makers United also increased the prices of its products two times in Feb 2023. Once in the start of month and once now in the mid. Above prices depict the most recent increase as of now (Feb 18, 2023).
If you are seeing this post in Feb 2023, then these prices may still be latest, however if you are here after Feb 2023, we recommend you to visit dedicated page for United Bikes prices in Pakistan, there we keep them updated.
You may also be interested in one or more of following.