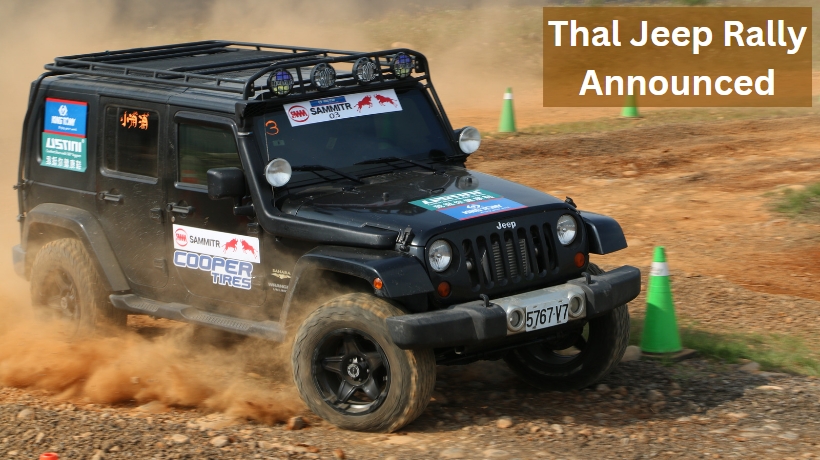 Thal jeep rally which is organized by Tourism Development Corporation Punjab (TDCP), will be held from 17th to 20th of November 2022. PakWheels.com, an automobiles related website and private organization, will be the official Digital Media Partner of the rally.
Rally will take place in districts of Muzaffargarh and Layyah. Such rallies bring lots of economic activity with them for those remote areas. Also as mentioned in lots of previous articles, Pakistan does no have much of events and activities people can join, so such events do help.
Also, when lots of people, participants, media and spectators etc visit such remote areas for such events, it is very good for the local economy. This gives them opportunity to take advantage from it and generate some income. Specially, if some locals can offer hygienic quality food on food stalls or restaurants, that will be best income generating way for them in such events.
Finally, it is responsibility of all participants, media people and others to take care of local environment while visiting the place for Thal Rally Event. They must make sure avoid any littering, so that environment still remains safe and clean for the locals even after the rally.
These days lots of auto shows and events are happening. Sialkot Auto show have just recently took place on 7th of November. Similarly, PakWheels Lahore Car Mela and the PakWheels Faisalabad Auto Show, both of these are scheduled to take place in same month of November.
Update: Thal Jeep Rally 2022 have been concluded on 20th of November 2022 in the districts of Layyah and Muzaffargarh in the Thal desert. The results of rally have been announced. If you are interested you can go and check the Thal Jeep Rally 2022 results.