While batting first Pakistan gave the target of 138 runs to England for winning in their 20 overs. Pakistan had a good bowling lineup so winning with 138 runs against a side like england was hard but not impossible. According to experts Pakistan would have at least put more than 160 runs on scoreboard and this is keeping in view the type of pitch and playing condition in Melbourne Cricket Ground, Melbourne, where the match took place.
Batting of Pakistan Side in T20 WC 2022 Final
From Pakistan batting side no one was able to reach 50 however best scorers were Babar Azam, who did 32 on 28 balls and Shan Masood who did 38 on 28 balls. The other opener with Babar Azam was Muhammad Rizwan, as usual, he however, today was not able to put good score on the board and did just 15 runs on 14 balls. Shadab Khan also did 20 runs on 14 balls. No one else was able to enter two figures.
England Bowling in T20 WC 2022 Final
England bowling attack, Sam Curran took 3 wickets in his 4 overs for 12 runs. Adil Rashid took 2 wickets by giving 22 runs in 4 overs, while Chris Jordan took 2 wickets by giving 27 runs. Ben Stokes took 1 Wicket by giving 32 runs in 4 overs. Chris Woakes gave 26 runs in 3 overs and took no wicket. Liam Livingstone proved to be expensive as he bowled one over and give 16 runs without taking a wicket.
Batting of England in T20 WC 2022 Final
From England side the best scorer was Ben Stokes, also he was the only batter who was able to reach the score of 50 and beyond. To be exact Ben Stokes did 52 runs on 49 balls. No one else was able to score any thing near to that but few other supporting scorers were Jos Buttler with his 26 runs on 17 balls, Moeen Ali with his 19 runs on 12 balls and Harry Brook with his 20 runs on 23 balls. Phil Salt did 10 on 9 balls.
These above runs collectively took England over the line, Ben Stokes and Liam Livingstone remained not out. Ben Stokes was the one who not only scored valuable 52 but he was also the one who scored the winning runs himself.
Pakistan Side Bowling in T20 WC 2022 Final
One of Pakistan's star bowler and very dependable one, was able to bowl only 2.1 overs and had to sit for rest of 1.5 overs, due to injury. So it was a big blow to the side. In his 2.1 overs he Shaheen Shah Afridi gave 13 runs and took 1 wicket, that too despite being unfit.
For the rest, Haris Rauf took 2 wickets in 4 overs and gave 23 runs. Naseem Shah gave 30 runs in 4 overs and was not able to take a wicket. Shadab Khan and Muhammad Wasim took 1 wicket each in their 4 overs. Shadab gave 20 runs while Wasim gave 38. Iftikhar Ahmed just completed the over of Shaheen Shah Afridi, when he left due to injury, with his 5 balls. On those 5 balls Iftikhar Ahmed gave 13 runs without any wicket.
England Won the Toss
Earlier before the match england won the toss and decide to bowl first. Their decision turned out to be very much correct as they restricted Pakistan to 137. Winning the toss was indeed an advantage, as Babar Azam, the Pakistani captain while responding to a question said, if he would have won the toss, he would have also would have liked to bowl first.
Stand Up for the Champions, Stand Up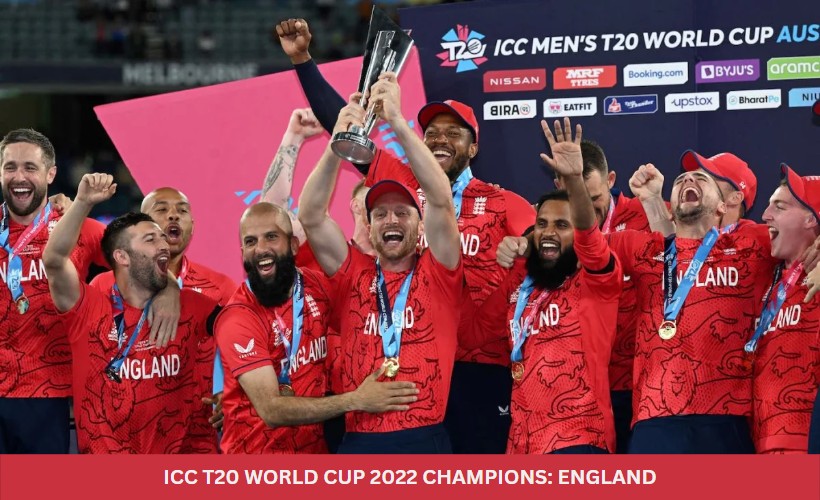 Everybody made their effort, there were fumbles and lots of shortcomings but on the end of the day the better side takes the cup. England cricket team emerged well deserved World T20 Champions and take the trophy home. Best of luck Pakistan, for many of us seeing Pakistan in Finals was nothing short of a miracle after those two early defeats.