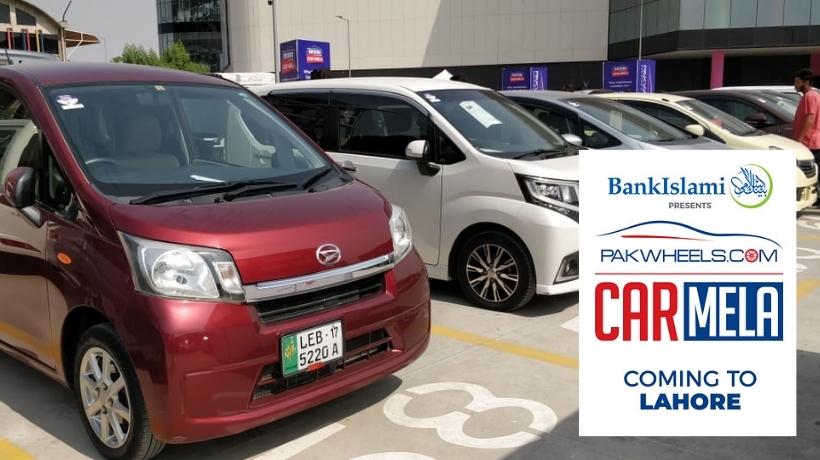 PakWheels.com keeps organizing different events in different cities of Pakistan. Two main types of these events are Auto Shows and Car Melas. In auto shows, people can bring their antique/unique vehicles and put them on display on other hand in car melas people can bring their cars to sell them, also buyer come in bulk to buy those cars on display. PakWheels services like Car Inspection are available on spot, so if someone likes a car, they can get it inspected by PakWheels experts after paying a fee.
Anyways, according to PakWheels, its Lahore Car Mela will be held on Sunday, 20th November, 2022 at Expo Center Parking Area. Timings for the event are from 10:00 am to 05:00 pm. As always, there will be huge number of options on display by people for other people to buy. So anyone looking to buy a used car in these days have good opportunity.
For people who want to sell their cars, will have to put them on display but with a registration. For pre-registration it will cost you Rs. 2000 to put your car on display, for registration on spot it will cost you Rs. 3000. Also for those willing to register on spot may run into space availability issues, so it better to pre-register. Anyone who have already their ad on PakWheels and its featured, they will have to just pay Rs. 1500. For details on how to register and make payment you can visit PakWheels official blog post for the event.
By the way, PakWheels.com is doing great service by organizing such events, where not only buyers and sellers meet but can also get their cars inspected on spot. No matter such services are paid and also benefit PakWheels but still existence of such services like inspection etc is nothing less than blessing for sellers and specially buyers, as these enable them to make informed decision.
Update (Dec 2022): We have noticed that lots of people are landing here on this post for PakWheels Auto Show 2022 date etc. However, Lahore Auto Show 2022 and Lahore Car Mela 2022 are two completely different events. Lahore Car Mela for 2022 have already took place in November on the dates described above. While Lahore Auto Show 2022 is scheduled to take place in December. You can see more details about it here: Lahore Auto Show 2022.
Update (Jan 2023): This is an old post for a car mela which already took place in 2023. If you are looking for information about the lahore car mela which is about to take place in Jan 2023, please see the post dedicated to Lahore car mela 2023. We are making update, as we have noticed some people are landing here on this old page while searching for Lahore Car Mela 2023.