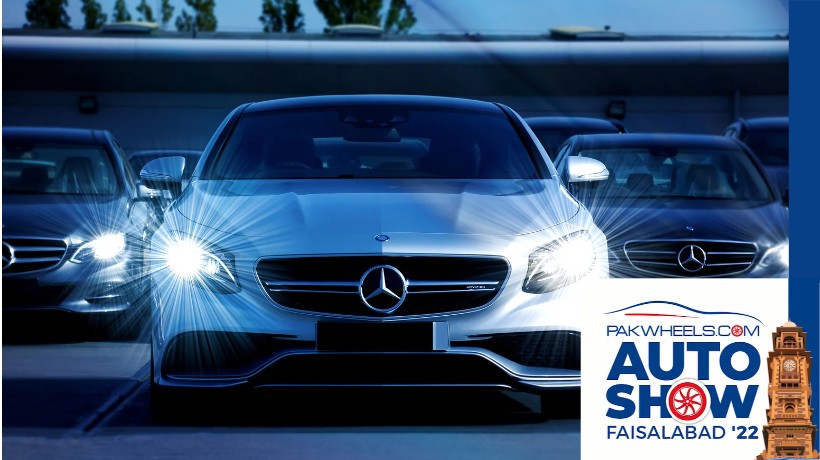 Recently PakWheels events like Auto Shows and Car Melas are and have been happening all over Pakistan in full swing. For your info in PakWheels Auto Shows people can bring their hot, unique and antique rides to show off. On the contrary in Car Melas people can register their cars to show on venue for selling it off.
So, the news is Faisalabad Auto Show is going to happen soon now, the date announced by PakWheels for its Faisalabad Auto Show is Sunday, 27th of November 2022. Auto show is to be held at Faisalabad Expo Center at Gatwala Commercial Hub. PakWheels normally schedules its Auto Shows, Car Melas and event on weekend and mostly on Sunday so more and more people can participate. One week earlier than Faisalabad Auto Show, PakWheels Lahore Car Mela will take place, where people can buy or sell their vehicles.
Recently, PakWheels Sialkot Auto Show also took place a week ago, similarly Islamabad Auto Show which had to take place in November have been delayed a bit due to political situation and blockages due to that. Islamabad auto show is expected in December 2022.
The date of Faisalabad Auto Show was announced by Suneel Sarfaraz Munj during 'PakWheels Weekly', a weekly video segment on PakWheels' youtube channel. Also Suneel Munj termed the Faisalabad Auto Show date as tentative and in worse case it can change, if any political situation arises. We will keep you updated, in case there is any change in date.
Do make sure to click the bell icon on lower right corner of screen and subscribe to our push notifications, this will keep updated whenever there is any new update from us.