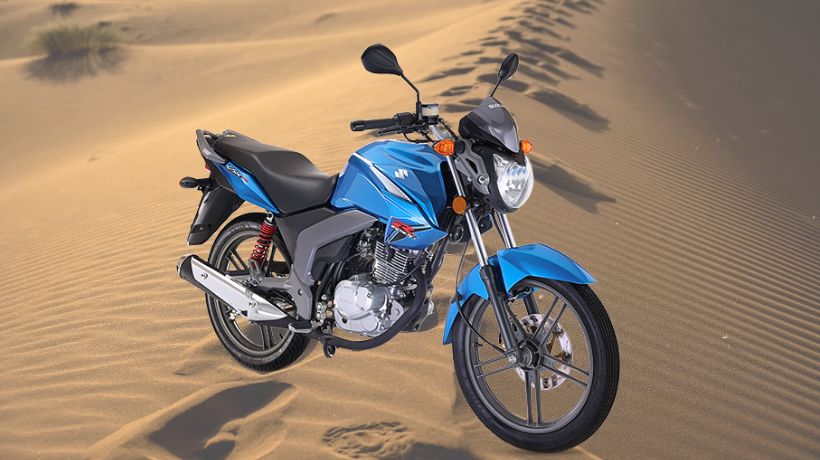 Pakistan's economy is passing through a difficult phase right now. For Pakistani auto industry this economic crunch came with many difficulties. These difficulties include not being able to import the completely knocked down (CKD) cars and bikes kits from abroad due to direct or indirect curbs on imports. Also off days due to absence of same supplies. Ever changing and deteriorating local currency. So the bike and car makers of Pakistan are forced to change prices of their products every know and then.
However, some bike makers are changing these prices too many times, Pak Suzuki is one of them. In a recent development, Pak Suzuki have once again increased the prices of bikes it makes. The details of old and new prices of bikes manufactured by Pak Suzuki are as follows.
| Bike Model | New Price | Old Price | Difference |
| --- | --- | --- | --- |
| Suzuki GD 110S | 322,000 | 293,000 | 29,000 |
| Suzuki GS 150 | 350,000 | 318,000 | 32,000 |
| Suzuki GSX 125 | 469,000 | 426,000 | 43,000 |
| Suzuki GR 150 | 501,000 | 455,000 | 46,000 |
When it comes to the prices of bikes and cars, things are now really getting out of hands. Even the cheapest bike made by Pak Suzuki now costs 322,000 Rupees, also this price excludes many other taxes and costs, which you will pay after buying the bike. And the best one in the small lineup of Pak Suzuki bikes, now costs more than 500,000 rupees.
If you landed on this page much after April 2023, then there is a chance that these prices would have been changed already. So after reviewing prices above, do visit our dedicated page for Suzuki Bike Prices to double check them, as we keep them updated on the dedicated page all the time, with the date on which prices were checked and updated.
You may also be interested in following.