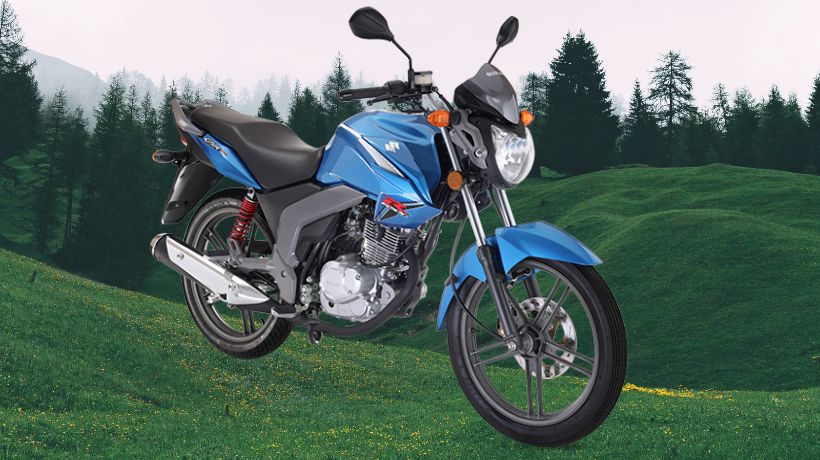 In a bid to follow the other bike makers, after at least three other bike makers increased prices of their products, Suzuki Pakistan have also increased the prices of their bikes once again, now in May 2023. Previously, in just last month, April 2023, Suzuki Pakistan had increased the prices of their bikes. Now this month, Honda, Yamaha and United have also already increased the prices of their bikes in Pakistan.
Anyway, the details of old an new prices of Suzuki bikes in Pakistan are as follows.
| Bike Model | Old Price | New Price | Difference |
| --- | --- | --- | --- |
| Suzuki GD 110S | 322,000 | 355,000 | 13,000 |
| Suzuki GS 150 | 350,000 | 364,000 | 14,000 |
| Suzuki GSX 125 | 469,000 | 488,000 | 19,000 |
| Suzuki GR 150 | 501,000 | 521,000 | 20,000 |
With huge taxes on many levels and deteriorating value of local currency resulting in very high prices, cars are already out of range for many. But now bikes' prices have increased so much that they are also getting out of range of many customers.
Many factors, like the value of local currency against US Dollar, govt taxes and other economic indicators dictate these prices offered by Pakistani bike makers. However, Pakistani bike makers also have a habit to hike the prices unnecessarily every now and then. Sometimes the price hike looks and feels legitimate, however, other times it do not. Same thing happened this month, when first Honda Pakistan increased the prices of their bikes, soon after that Yamaha Pakistan and United Pakistan followed them with the price hike of their own. Now, Pak Suzuki followed the three others and increased the prices of all the bikes which they offer.
If you are visiting this page after May 2023, to check the latest prices of Suzuki bikes, it is recommended to check out our dedicated page for Suzuki Bikes Prices, where we keep the bikes' prices updated, all the time.
As we have mentioned above, other Pakistani bike makers have also increased the prices of their bikes this month, you can check the latest prices of the bikes offered by those bike makers using the following links.