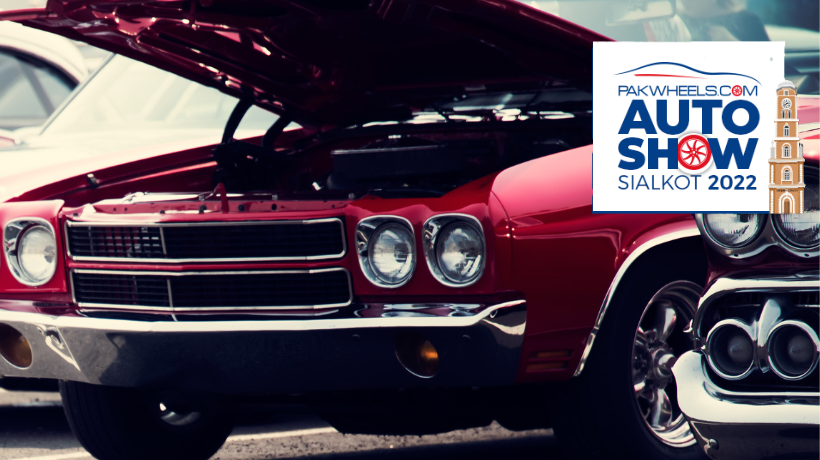 PakWheels Sialkot Auto Show 2022 was scheduled to take place earlier in October 2022 but it got delayed due to political situation in Pakistan, specially the long march of Pakistan Tehreek-e-Insaf (PTI), which is happening from quite few days.
Now however the good news is, PakWheels have announced new date, timings and venue for its Auto Show. As PakWheels announced Sialkot Auto Show will take place in the Canal City Housing Society Wazirabad Road on Nov 6th, 2022. Timings of the show are from 12pm to 7pm. According to PakWheels, as mentioned in their blog article linked above, they have not been able to organize this auto show due to COVID 19 concerns and restrictions for last three years.
PakWheels.com holds such auto shows all over the countries, where car enthusiasts get together, lots of them bring their antique and unique vehicles to put on display. This is good that such events do provide a venue to people of Pakistan to visit for entertainment, otherwise, in Pakistan you do not see much of events where general public can get together and spend their weekend and get entertained.