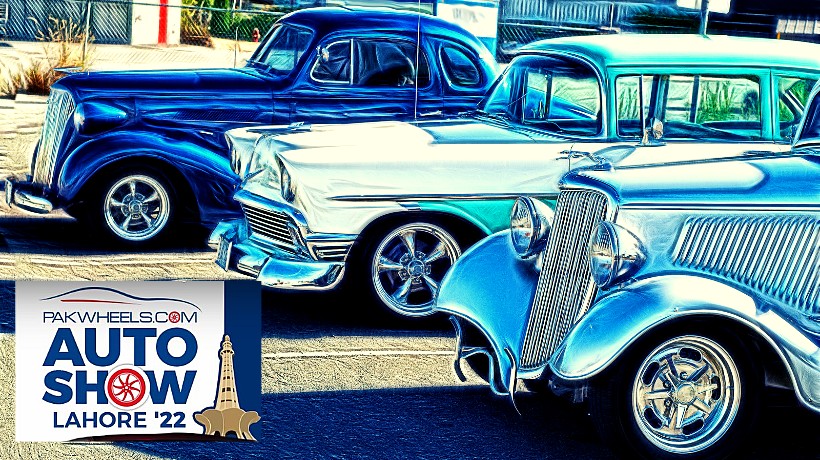 As the year 2022 is ending, PakWheels, an organization which runs the famous website pakwheels.com, is also trying to catch up on all it remaining events like Auto Shows and Car Melas. In this regard many auto shows and a car mela was dealt with in november 2022.
However, now PakWheels is all set to deal with few more auto shows in Dec 2022. In this regard, in weekly PakWheels youtube segment, called 'PakWheels Weekly', Suneel Sarfraz Munj announced the date of PakWheels auto show for Lahore.
The date for PakWheels Lahore Auto Show 2022 is Sunday, December 18, 2022, as announced by Suneel Munj in the PakWheels weekly. Update (Dec 16, 2022): PakWheels Auto Show 2022 have now been delayed and will NOT take place on the date which was given above. In fact Lahore Auto Show is now expected to take place in Jan 2023 we will bring its final date to you once we receive more details on this.
PakWheels auto shows are the event where people bring their unique, vintage, latest, electric and modified cars to put on show for other people to see and get amused. It is great event for car enthusiasts to get together at a place and discover as well as discuss about the vintage as well latest cars. Details about the venue are not available yet, we will provide as soon as they get available, be sure to subscribe to our web notifications via the bell icon on right lower corner of this page, so that info reaches you easily.
In Auto show, you cannot just show up at event and put your car on display, there is a proper procedure you will need to follow to put your car on display. You will need to apply on PakWheels official website, to put your car on display with some required details and after they approve your car, you can put your car on display.
Along with auto shows, PakWheels is also famous for other kind of public events, these events are called car melas. Unlike the auto shows, the purpose of car melas is not just show off the cars, but in car melas the buyer and sellers get together and lots of car sale transactions happen.
On Car Melas People put cars on display after getting registered with PakWheels for the event and then the buyers who arrive at event can choose and buy cars which they like by dealing directly with sellers. PakWheels services like car inspection etc are also available on spot and can be used after paying designated fee. Additionally they also show the PakWheels certified cars at event which are not only inspected by PakWheels but come with warranty from PakWheels. Lahore car mela for 2022 have already took place in Nov 2022 and auto show will take place on date given above.
In addition to Auto Shows and Car Melas, PakWheels also sponsor or some times organize the car rallies etc. In Pakistan, where people have very less avenues or events of entertainment where they can show up with families can spend a weekend, these car shows are great. These provide people opportunity to show up with families, get amused also discover and learn about the both latest trends as well as learn about the vintage and old cars.