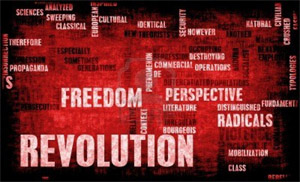 Last few decades have been heavy on Pakistanis as nation. Specially as time passed things gone worse from bad. Things crossed the limit when Zardari led Pakistan Peoples Party (PPP) came in to power this last time. Corruption was on its upper limits in last five years, economy was going bad, shortage of sugar and wheat was created, lately Pakistanis have been experiencing the shortage of Natural Gas and Electricity.
Through all these problems Pakistanis as nation hanged on and wanted to bring change through elections. Some violent protests seen but they were nothing as compared to what happened in middle east. While riots were on the peak in middle east like Libya,  Pakistanis were waiting for next elections, so they can go and pick new faces in civilized manner.
In last sixty years right from time when Pakistan came into existence last government was the first which complete its given tenure of five years. This last government ran by PPP was not people friendly in any means but still people have dared to give democracy a chance and let them complete their five years so they don't come with any excuses like before that they were not given time to deliver what they have to.
Meanwhile, the people were also very angry on government due to they does not delivered what they promised so whole environment started to form. People wanted the change and revolution in they country but they wanted this via elections. In this regard one person named Imran Khan came forward, he through his rallies, press conferences and interviews not only made the people realize that change is now required but he also urged more and more people to bring that change via using the vote on elections day because that was the correct way. He targeted the youth and it payed off, Imran Khan, formar cricketer, world cup winner as cricket captain and owner/initiator of charity hospital called Shaukat Khanum Memorial Cancer Hospital & Research Center not ready to bring change with the youth of country he believes in. He with his party called Pakistan Tehreek-e-insaf (PTI) is contesting the Pakistan elections 2013 being held on may 13th. PTI brings mostly new faces as candidates, also 35% of them belong to youth, no such thing seen in any party in Pakistan before or even not.
Lately, Pakistan Muslim league Nawaz (PML-N) also tried to step on the bandwagon and they named their efforts as revolution. They must know that they have been in government both provincial as well as federal many times in last few decades, they performed better than PPP but were not succeeded in resolving the core issues of Pakistan also no long term projects were initiated to resolve problems like power shortage.
Now on May 11 the wait of Pakistani nation is over, they need to bring in new faces who are capable of taking country up and running back to developed state. Whoever you want to vote, just do vote, do get out of your homes to elect the people who you believe will do better management of country and will put it back on course of development.
Do share your opinions via comments below. Do join us on Facebook and twitter via options on right of this page.