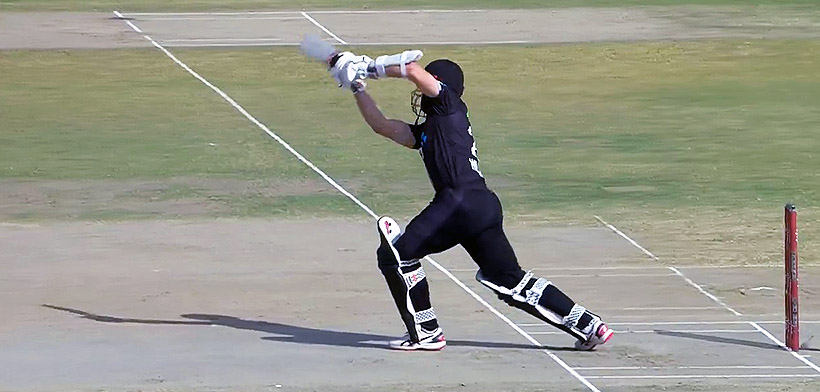 Currently team New Zealand is on tour of Pakistan, the tour being New Zealand tour of Pakistan 2022-23. On this tour New Zealand was supposed to play two tests and three ODIs against the host, Pakistan. New Zealand have already played two tests against Pakistan, the test series ended will 0-0 draw.
As far as ODIs are concerned, first ODI took place on 9th of Jan, 2023, which was won by Pakistan. However, today, the second ODI was played between the two teams. This one is won by New Zealand. One more ODI to go, that will take place on Jan 13, 2023 in National Stadium Karachi.
Today, New Zealand won the toss and elected to bat first. They lost one early wicket of Finn Allen to the tremendous bowling of Naseem Shah. Finn Allen just faced 4 balls and meanwhile scored just 1 run. However, after that Devon Conway and Kane Williamson played tremendously well. So the Next Wicket New Zealand lost was on 183 runs. The next batsman who lost the next wicket was Devon Conway and he scored 101 runs on only 92 ball. Kane Williamson was second best scorer from New Zealand side, he scored 85 runs. Mitchell Santner scored the third best total of 37 runs. Other than that no one from New Zealand side even entered double figures.
However, after exactly 49 overs and 5 ball, with just one ball remaining, New Zealand all team got out. New Zealand scored 261 runs and given Pakistan target of 262 runs to win the match in their 50 overs.
From Pakistani bowling side, Muhammad Nawaz took 4 wickets, Naseem Shah took 3 wickets. Haris Rauf and Usama Mir took one wicket each. Muhammad Wasim was not able to take any wickets in his 7 overs. Muhammad Nawaz was most economical bowler for Pakistan, as he only given 38 runs in his 10 overs, which he bowled.
From Pakistani batting side, Babar Azam was top scorer and the only man who scored above 50. To be exact Babar Azam scored 79 runs. Muhammad Rizwan scored 28, Salman Agha scored 25 and Usama Mir scored 12. Haris Sohail and Muhammad Wasim scored 10 runs each, other than that, no one else was able to enter double figures. Pakistan all team got out after scoring just 182 runs on the end of 43rd over, means 7 overs were yet to go. If Pakistan would not have given the wickets away, result could have been different.
From New Zealand Bowling side Tim Southee and Ish Sodhi took 2 wickets each. Other than that Lockie Ferguson, Mitchell Santner, Michael Bracewell and Glenn Philips took 1 wicket each. So this way, every New Zealand bowler who bowled in today's ODI match, took at least one wicket for New Zealand. Mitchell Santner was the most economical bowler for New Zealand, as he only given 34 runs in his 10 overs.
So the situation here is, one ODI is won by Pakistan, second is won by New Zealand and now third ODI which will be played on Jan 13, 2023 will be the decider and will decide the winner of the ODI series. If you are looking to buy the tickets to watch third ODI in the stadium, use our guide on how and where to buy tickets of the third ODI online. Also if you cannot reach Karachi on the given date or just want to chill where you are, you do have an option to watch live cricket online.