When there is any series or match going on in which Pakistan team is also involved, then there are many platforms and methods through which Pakistanis can watch those cricket series or matches. Some of these methods are paid and some of them are free. Lets see them one by one.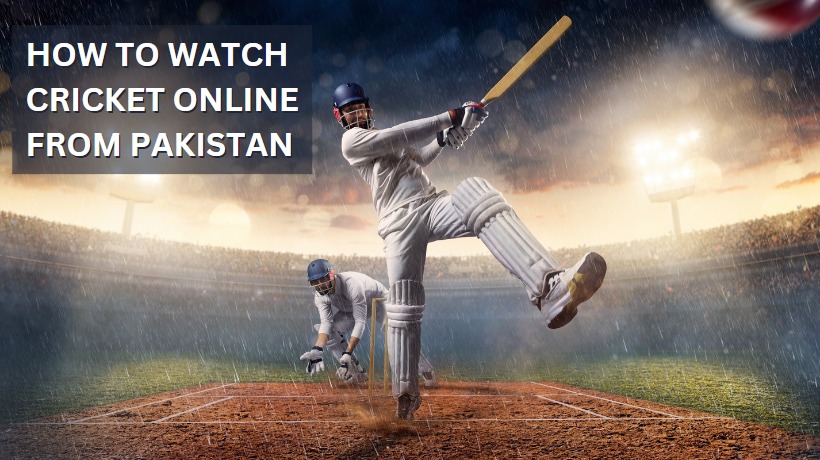 Watch Cricket Online via Daraz App
Daraz.com is Pakistan's biggest ecommerce platform. When there is some high profile cricket series is going on, they also purchase its streaming rights and bring the action to Pakistani audience via their app. You can watch the cricket via daraz android or iPhone app absolutely free. However, there are few important things here. Firstly, Daraz do not stream all the series but few high profile series where they know more and more people will be interested in watching. Secondly, Cricket will only be available only on the iPhone and Android apps of daraz, you cannot watch it by opening the daraz.com desktop website.
Watch Cricket Online via TapMad
Currently tapmad.com is streaming all the cricket series in which Pakistan is involved. Good thing about them is they are not skipping even the test matches etc and all matches are streamed live on their website while they are being played. However, TapMad is one of paid options, for watching cricket they want you to purchase at least their Standard Package which costs Rs. 199 PKR per month. They do have a basic package which costs less, however, to watch cricket you must at least subscribe their standard package. Another good thing about tapmad is, many cricket series they show are ad free. Not only this after subscribing stand standard package you can watch lots of other premium content like TV Channels, Movies, TV Shows, Other Sports and more.
Watch Cricket Online via PTCL Smart TV App
You can watch cricket online from Pakistan by downloading the PTCL Smart TV app on your iPhone or Android powered mobile phone. The people who are already using PTCL broadband with 8 Mbps or more are entitled to use the smart tv app for free. For others PTCL does charge minor fee for you to gain access to smart tv application. There are many billing options available like pay via PTCL postpaid bill, Prepaid Billing via visa or mastercard etc and finally ufone customer billing.
After you gain access to PTCL Smart TV app, you can watch a live channel like PTV Sports, Ten Sports or any others or also sometimes PTCL offers their own version of cricket match live streams, which you can watch. Again, you can rely on this method only if Pakistan Cricket team is involved in matches or series you are trying to watch.
Other ways to watch Cricket online
There are many other Pakistan's apps and service available and they may stream different matches and series. These include Tamasha app which is available on google play store, Jazz TV mobile app, vidly.tv streaming platform etc. However, before subscribing to their payed packages, it is your responsibility to confirm that the particular match or series which you are trying to watch is being streamed on their platform or not. As these platforms may not stream all the matches and series.
PTV Sports and Ten Sports show many of pakistan cricket team's series and matches on their TV Channels. Both have these have official websites on which at times they stream those matches via official live stream. These streams are usually free. So while a Pakistani Cricket match or series is going on you can search for PTV Sports and/or Ten Sports official websites, visit them, locate the live stream and watch the matches live.
There may be other ways available, we will keep an eye on them and will list more ways in this article, as soon as we find out about them. So make sure to subscribe our web notifications via the bell icon on right lower corner of your screen. So, as soon as new methods are added, you can know about them via notification. This will also keep you informed about other information we post on Info Pakistan website. Also, do not forget to bookmark this page for future viewing and keeping track of new ways to watch cricket matches online from Pakistan.