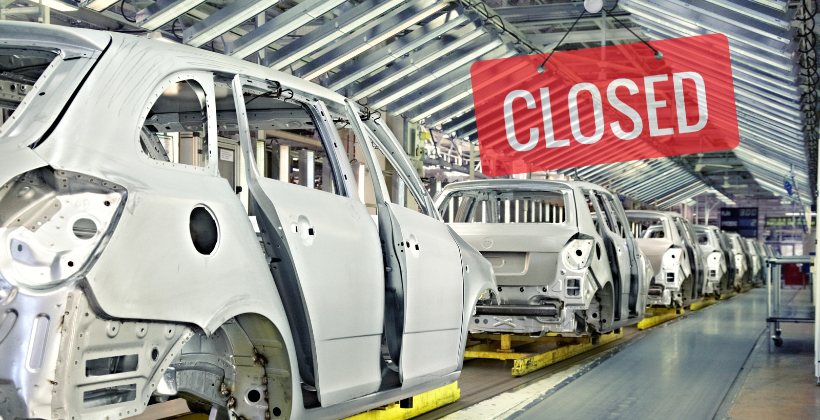 Pak Suzuki had earlier announced that they are facing the inventory issues in Pakistan in their cars and bike manufacturing plants and government had restrictions imposed on inventory import directly or indirectly. As Pak Suzuki was not being able to open the Letter of Credit (LC) to import the Completely Knocked Down (CKD) kits of cars, which they produce.
So they had announced to keep the Pak Suzuki Vehicles and Bikes plants closed from 2 Jan, 2023 to 6 Jan, 2023. And then it had to open back on Jan 9, 2023 after weekend on Monday. However, Pak Suzuki have extended this closure. Pak Suzuki vehicles Manufacturing plant will now keep close for one more week officially until Jan 13, 2023. However, it is expected to open on Jan 16, 2023 after weekend on Monday.
Pakistan Suzuki revealed about this closure in a letter to Pakistan Stock Exchange (PSX), as public companies are required to inform about any closures etc to the PSX so that these news can be communicated to the investors. Pak Suzuki again mentioned the inventory shortage as the reason for closure.
The scan and full text of the letter which was officially written from Pak Suzuki to PSX is shown in the following image.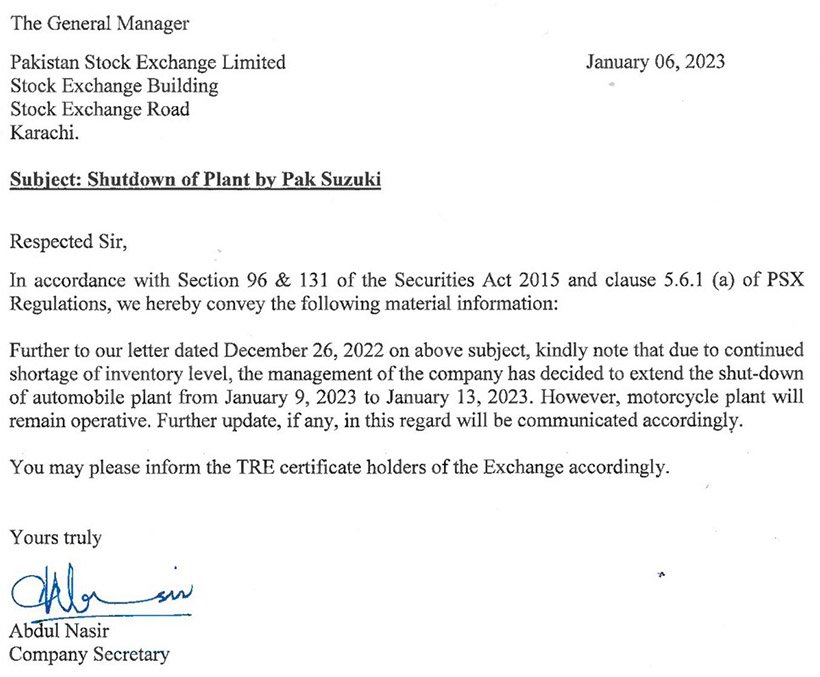 Recently, Pakistan's foreign exchange reserves are critically low. These reserves are actually at dangerously low level of just 4.5 Billion USD. So government is putting all kinds of curbs and restrictions on all kinds of imports. Same is the reason the vehicle manufacturers of Pakistan are facing hard time in opening the Letter of Credit for import of CKD Kits of vehicles. Not just Pak Suzuki, most vehicle manufacturers of Pakistan are facing the inventory shortage, due to these restrictions in place. If you are interested in knowing more about the original closure announcement of Pak Suzuki, do check it here.
Update (Jan 15, 2023): Pak Suzuki have again announced that they will not open the production plant on Jan 16, 2023. The plant will remain closed for one more week. You can check more details about this extended closure here.