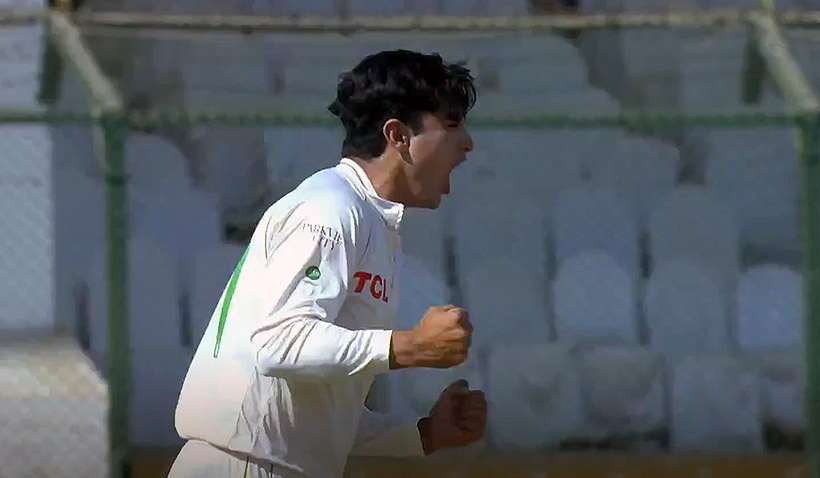 New Zealand is currently playing its second test match against Pakistan, which is part of two test match series when New Zealand is on tour of Pakistan. Match is being played at National Stadium Karachi, today was first day of second test match, which was earlier to be played at Multan but was shifted to Karachi due to weather concerns.
Today, the New Zealand's captain won the toss and elected to bat first. Later on, the decision of batting first proved to be good, as in first two sessions of match New Zealand had scored over 200 runs and they had lost only one wicket of Tom Latham. He scored 71 runs on 100 balls, which he faced. After him Devon Conway's gone back to pavilion, however, he scored a century, to be exact 122 runs.
Devon Conway's wicket was lost in the third session, which is last session of the day. After Tom Latham and Devon Conway's wickets were lost, New Zealand started losing wickets quickly. So overall in third session of day New Zealand lost 5 wickets. Kane Williamson scored 36, Henry Nicholls scored 26 and Daryl Mitchell scored just runs. Michael Bracewell departed without scoring any runs after facing just two balls. Tom Blundell scored 30 runs and Ish Sodhi scored 11, these two batters are currently not out.
Overall New Zealand scored 309 runs for the loss of 6 wickets. The most wickets, exactly 5, were lost in third session of game where Pakistan bowling side had a great comeback in game and they took these five wickets one after another.
From Pakistan bowling side Agha Salman took three wickets, Naseem shah took two and Abrar Ahmed took one wicket. Mir Hamza and Hasan Ali have not taken any wicket. In recent matches Abrar Ahmed have been taking the most wickets, however, today Agha Salman had good luck with ball and took most wickets of the day.
Tomorrow as the match continues, New Zealand would try inflate the total which currently at 309 for the loss of six wickets. Pakistan on otherside should try to take remaining wickets quickly to restrict New Zealand from scoring too much, which could be a problem for team Pakistan later on. In first game as well, the factor of time limit helped Pakistan a lot, otherwise New Zealand was in much better position to win the match.
For the second test match between Pakistan and New Zealand, which is being played in National Stadium Karachi, the entry is free for all, except for any one who want to sit in one of two VIP enclosures. The ticket for VIP enclosures cost Rs. 500 each and will be available at stadium gate, which can be bought at the time of entry.
Also, if you cannot go to the stadium or just want to enjoy from home, you can either watch on TV or you also have the option to watch the match online. For watching online do make use of our guide on how to watch live cricket online from Pakistan.