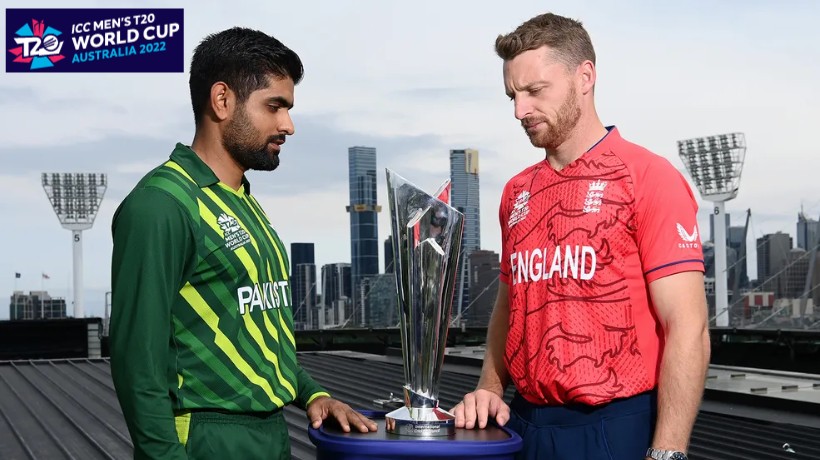 Recently Pakistan team reached in final match of T20 World Cup 2022 after beating New Zealand in semi-final. On other hand England have landed in final of T20 World Cup after beating India in semi-final. Now T20 World Cup 2022 final between Pakistan and England will take place on Sunday, November 12, 2022 at 01:00 PM Pakistan Standard Time at Melbourne Cricket Ground, Melbourne, Australia.
For offline watching, match will be broadcasted on several channels including the state owned PTV Sports, which is available on all kinds of cable TV networks including PTCL Smart TV. For watching the T20 World Cup final from Pakistan online there are few options available which are as follows.
Watch T20 WC Final on Daraz Mobile App
The most popular and free option available for watching the T20 World Cup 2022 Final match is to use the Daraz Mobile app. However, there are few limitations related to that, you do not have an option to watch via PC on daraz.com, you can only watch via small screen of mobile phone. Also as stream is free and is one of limited options, specially only free option, so stream can get choppy at times and viewing experience is not good at all on moments when viewership is on peak. Daraz.com had payed huge sum to buy the rights of streaming but they should have also payed much more to solidify their online servers against huge influx of viewers traffic. But still it is a free option, so one can complain less and if it works for you, do use it, I did not had good experience with it this year.
Watch T20 WC Final on TapMad Online TV
This is a second option to watch Pakistan vs England T20 World Cup Final match from Pakistan, but unlike Daraz App its not free. However, it is not that expensive as well. You can watch Pakistan VS England final on TapMad.com by subscribing their standard package, which costs 199 per month. However, you have to be careful here, do NOT subscribe their basic package and also do NOT subscribe their telcos package, those packages cost less but will not allow you to watch cricket. You will be able to watch cricket on Standard Package or any thing which costs more.
Watch T20 WC Final on PTCL Smart TV App
Again this option only works on cell phone, however it may be free for you if you are using PTCL Broadband internet. Even if you are not using PTCL Broadband you can get smart TV App account after paying minor charge. You can download PTCL Smart TV App on both the Apple App Store as well as Google Play Store for free. Than there are several options to signup which include, PTCL Offers (free with ptcl broadband), PTCL Billing, Prepaid billing or Ufone Customer. So you can signup with suitable option and than you can watch any live tv channel which you can watch via normal PTCL Smart TV.
Other online options
There is another app called Tamasha on Google play store, they are claiming to have live streams of all World Cup matches. However, they have lots of one star reviews by users, other users who have better reviews, are also telling them to optimize their app on play store, so we cannot confidently recommend you the Tamasha App, however, it still is one of options, its option though. You can also research about it online and if you feel confident, do give it a try. So if it works or you find another good option do let the other readers know via comments section below.
If you come across a paid or free option to watch the T20 World Cup 2022 Final match online from Pakistan, do share it with us and other readers via comments below. And if that option works, we will add it to main article as well. Also do share your experiences with options described above.