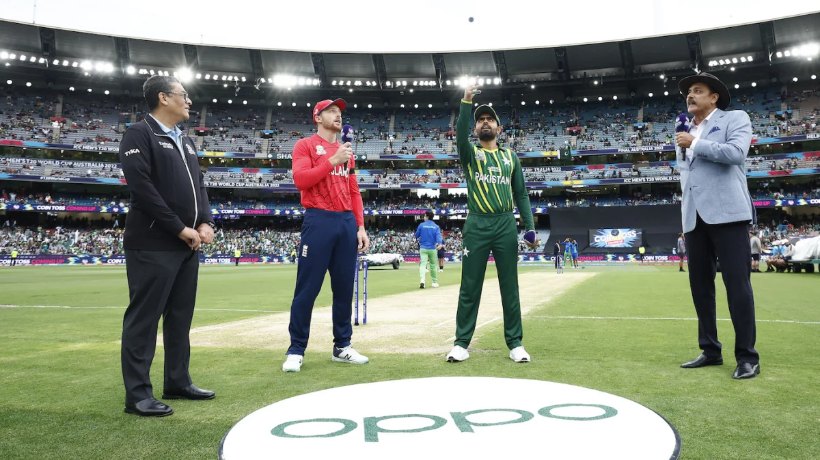 England have won the toss in T20 World Cup final, which has to be played played between Pakistan and England in Melbourne Australia in Melbourne Cricket Ground. Match have to be started at 1:00 PM. So after winning the toss England Captain said they would like to bowl first.
When Pakistan captain was asked, what he would have done, he told that Pakistan would have also bowled first, however now the decision is out of our hand. Babar Azam further said, that they would play positive cricket, would put a good total on the board and will try to win the match.
Earlier, England captain acknowledged that Pakistan side is not the one which can be took easy, they specially have one of World's best bowling lineup, so if they have to win, some real effort will need to be put in. Again team Pakistan cannot be taken easy in any department of the game.
On a question about crowd, Pakistan responded that they have got overwhelming response from crowd. Specially, wherever they got, they get have plenty of support from the Pakistani crowd. So, they consider the Pakistani crowd as their 12th man in team, which backs them up.
If you have interested in watching the match online, we have put together an article which will help you in different ways to watch Pakistan vs England Final match online.