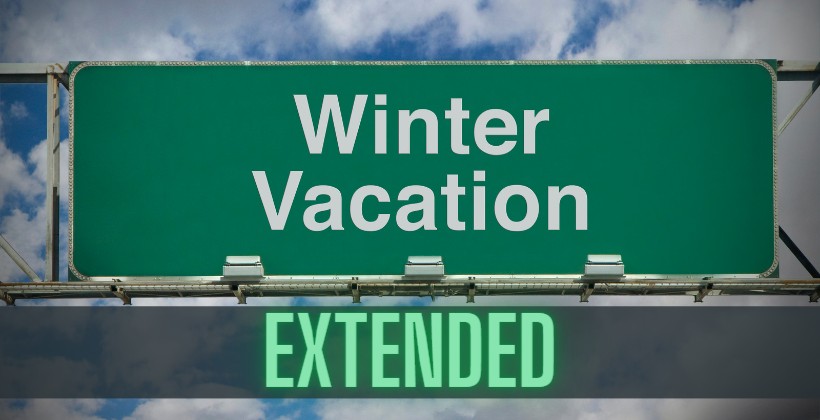 Initially Punjab government had notified the winter vacations for just eight days from from Dec 24, 2022 to Dec 31, 2022 and students had to report back at schools and institutions on Jan 2, 2023. However, according to latest notification from Punjab government, the winter vacations have been extended.
The winter vacations in Punjab have been extended until Jan 6, 2023, however Jan 7 & Jan 8 are the days of weekend. So the students, teachers and staff of schools, colleges and educational institutions have to report back on Jan 9, 2023. This gives one more week to students to enjoy the winter vacations.
This extension came due to the deteriorating environment and weather conditions of several cities of Punjab. Specially, Lahore and the other adjacent areas. From several years, in this same season Punjab and specially Lahore and nearby areas suffer from the epic smog problem.
This smog is caused by the farmers burning the remains of their already harvested crop. Such farmers are more on Indian side than on the Pakistani side but on both sides they exist. These farmers do have other ways to tackle with remains of last harvested crop but the most convenient for them and easy one is to just burn the crops.
This crop burning emits lots of smoke, which result in lots of pollution. Also when environment is polluted due that smoke, the smoke from cars, vans, busses and lots of other transport adds up and makes the problem worse.
However, steps like decreasing the schools, colleges and other institutions opening days or giving holidays helps a lot in decreasing the pollution emitted by the vehicles used on daily bases for the commute of students, teachers and staff.
Here as well, Punjab government tried to tackle the pollution problem by extending the winter holidays of educational institutions in Punjab. This will also help decrease the exposure bad environment on school going children.
Punjab government had been taking steps to deal with pollution and smog situation. This included reduced school opening days per week, this was valid for variety of educational institutions.
Update (Jan 08, 2022): Lots of students, teachers and students were hoping that winter vacations will be extended once again. However. Murad Raas, the education minister for punjab says, no more extension to winter vacations, welcome back to schools and colleges. All the news which say otherwise, are the fake news.