Recently England was on tour of Pakistan for three test matches in Pakistan and tickets of all of these matches were available online, so anyone interested was easily able to buy those tickets without any hassle of getting in lines to buy the tickets from banks or when you reach the stadium.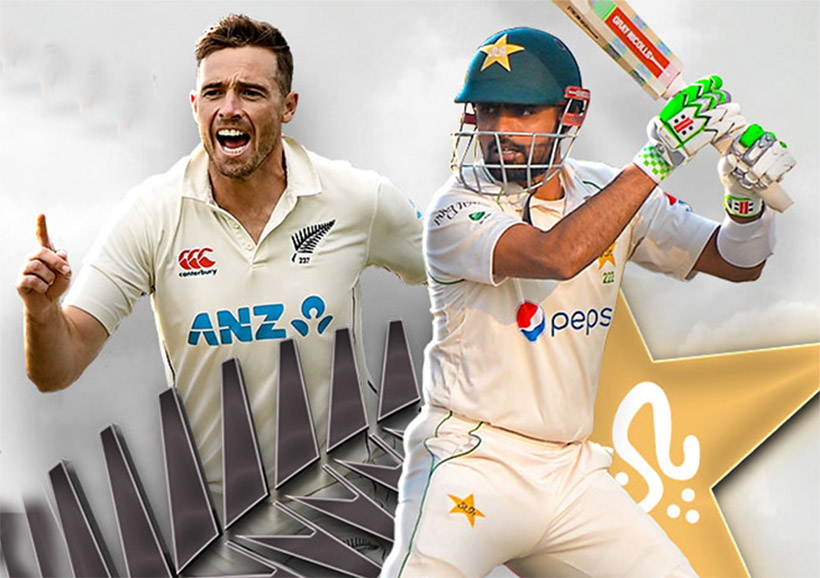 However, for some strange reason, the tickets for first Pakistan vs New Zealand are not available online. Earlier during the Pakistan vs England matches, these tickets were sold via bookme website, specifically on page pcb.bookme.pk
By the way, this time as well the bookme does show a graphic of Pakistan vs New Zealand tickets and when you click it, you land on same pcb.bookme.pk page. However, there is nothing there for now to select. After seeing this, I emailed bookme to ask if the tickets of series will be available on their website. They did not denied about the whole series, however, they replied that the tickets of first test match are not available on bookme website and you will need to buy them outside of stadium when you reach there.
Perhaps this may be due to the Pakistan Cricket Board (PCB) top management change and the website, which is a private entity, would not have been able to secure a contract with new management. However, this is a pure assumption, not a confirmed fact.
However, the graphic about these tickets, as shown in screenshot below, is still present on Bookme website, which means, the tickets of upcoming match may be available online. I am Bookme management may be making efforts to make this possible, PCB should also make efforts to make people's accessibility to their tickets easier. It will be not only beneficial for people but also PCB can generate more revenue. As today on first day of match, most of stands looked empty on TV screens. Empty or not, if tickets would have been available online, more people would have bought them and would have come to watch the match.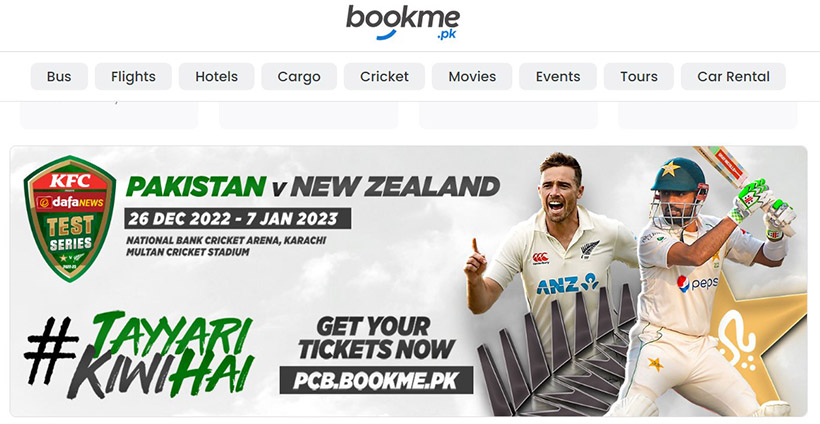 Hopefully, whatever the issue was, it gets resolved between bookme and the PCB, so that at least tickets of all the remaining matches in Pakistan can be bought easily online through a popular online platform.
By the way, meanwhile you can buy the ticket on arrival, outside the stadium. We also have a guide about watching live cricket online from Pakistan, make use of it, if you want to chill at home and watch the matches online.