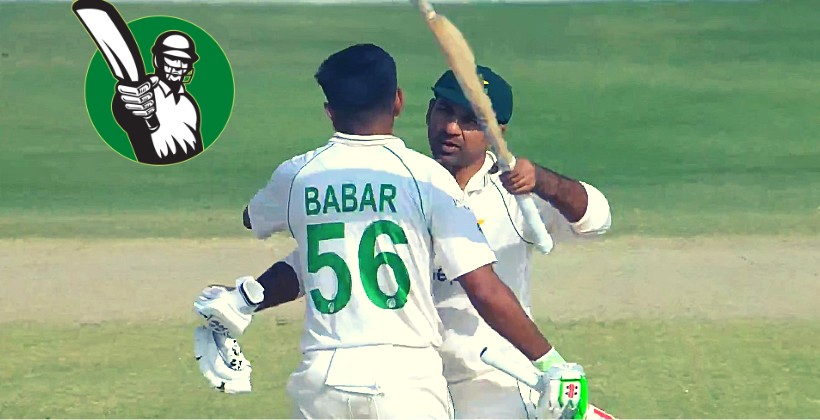 New Zealand is on tour of Pakistan right now and have just started playing the first test match against Pakistan. New Zealand is touring Pakistan for two test and three ODI cricket matches. This tour came just after England was touring Pakistan for three test match series, which they had won three nil.
On the first day of first match of New Zealand tour of Pakistan 2022-23, Pakistan won the toss and elected to bowl first. As the Pakistan's first innings started, they lost three early wickets as Abdullah Shafique got out just after scoring 7 runs. Shan Masood and Imam ul Haq followed him soon after. Shan Masood scored just 3 runs and Imam ul Haq scored 24 runs. Next Babar Azam came in, he played very well and rescued the Pakistan out of bad situation in which it was, due to loss of early wickets. Babar Azam was still not out when the play finished for the day to resume tommorrow.
However, on the other end next batsman who departed was Saud Shakeel, he also scored just 22 and gone back to the dressing room. Next Sarfraz Ahmed joined the Babar Azam, he played very well and kept standing on other end for long. Meanwhile Babar Azam advanced his score and was not out at 161 on the end of first day. Though Sarfraz Ahmed kept standing on other end for long and supported the captain Babar Azam very well, however, he got out just before the game finished for day. Sarfraz Ahmed scored total 86 runs.
The next batsman who came in was Agha Salman. However, after he came in, soon the game play ended for the first day. So as the game ended for the day, Babar Azam was batting on 161 on one end and Agha Salman was supporting him well, at 3 runs after facing 16 balls. Overall, Pakistan's score was 317 on the end of first day and they had lost 5 wickets.
From New Zealand bowling side, Ajaz Patel took and Michael Bracewell took 2 wickets each and Tim Southee took one wicket. Neil Wagner, Ish Sodhi and Daryl Mitchell did not took any wickets. From New Zealand's perspective they started very well by taking three early wickets but later on things slept from their hands, thanks to great knock of Babar Azam, the epic 161 runs as well as 86 of Sarfaraz Ahmed.
After badly losing a whole test cricket series from England, three nil, Pakistan really needs to show some authority in the matches against New Zealand. First day did not started well for them but later they caught up, however, it is not enough. It should not be expected from the Babar Azam, that he will always perform. Others need to contribute as well. As I said times and again, hope team Pakistan learns from the mistakes they did during the England vs Pakistan test match series and improve their areas of weaknesses.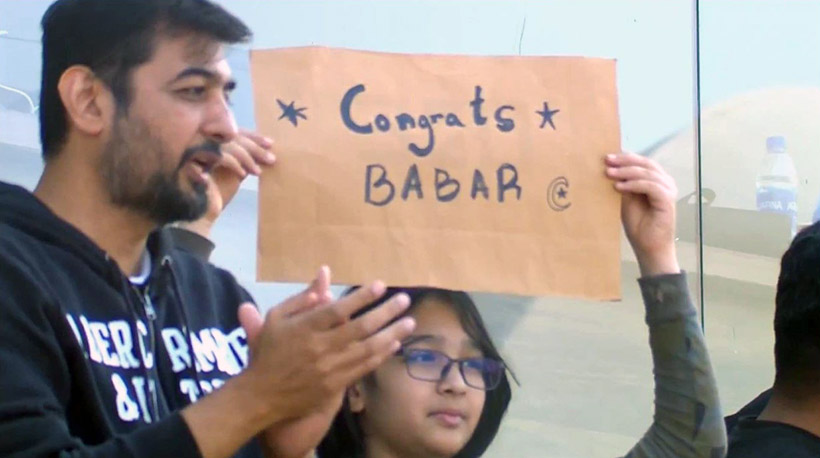 Tomorrow as the test match resumes for the play of second day, Pakistan will resume from 317 runs for 5 wickets. If they are able to score over 500 runs or preferably 600 runs, team Pakistan will be in very good position. However, lets see who will support the Babar Azam tomorrow on the other end, if he stays for long. He is also just 39 runs away from his double century, which would be amazing, if he could get.
From New Zealand's perspective, it would be in their favour to quickly get the remaining wickets and get done with Pakistan before they can even reach 400, however, that will not be remotely easy until unless Babar Azam is sent back quickly.