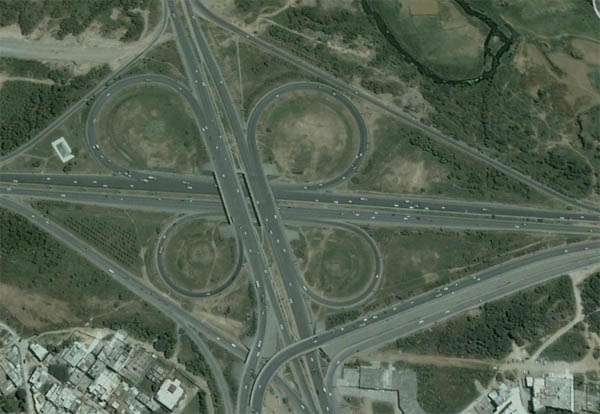 Above is the satellite view of the bridges and roads in Faizabad area of Rawalpindi and Islamabad. It actually manages huge traffic in great manner. I think its the only one of its kind in Pakistan or at least in Rawalpindi Islamabad.
The point is that on more areas such plans must be thought of and executed. We all know many places which are always congested with loads of traffic and passing those places is a misery. So such plans may thought for those places as well. Traffic on roads will no keep increasing so thinking in advance is a better strategy.
Feel free to post you comments. Subscribe to our daily update email as well as join our Facebook page, both from sidebar on the right.