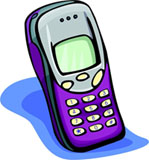 This topic covers how to and where to register your complaint if someone is threatening or annoying you with unnecessary phone calls or text messages from a cell phone or landline number in Pakistan. Unfortunately despite the many campaigns by PTA still there are cell phone connections/SIMs out there which are not registered to any one at all and being used or registered to wrong people other than real users. So before registering one such complaint a thought about the culprit using unregistered or incorrectly registered SIM may stop you from registering the complaint, but this not the way how things work now.
Now even if someone is annoying you from an unregistered or incorrectly registered SIM card, you can still register the complaint against the culprit and PTA will block the connection. If still the messages and calls continue from another number a proper action will be taken against the person and even if he/she is using an unregistered or incorrectly registered SIM he/she will be tracked out, reached and coped easily, all you have to do is complain with PTA on first place.
You can call at PTA's complaint number 0800-55055 to complain against the landline or mobile number from which someone is threatening you. You can also send an email to PTA's contact email complaint@pta.gov.pk for registering your complaint but using their toll free complaint number mentioned above is recommended for a fast response but you can still expect the email method work out for you, as it worked out for me in past.
Subscribe to our email updates and join our facebook/twitter pages from right side of this page to keep your self updated with latest useful information.
Update:
For your complaints make use of PTA toll free number given above or you can also use following information for your complaints.
PTA Headquarters: complaint@pta.gov.pk (Tel: +92-51-9225325)
Rawalpindi: rawalpindi@pta.gov.pk (Tel: +92-51-5766402)
Lahore: ptalahore@pta.gov.pk (Tel: +92-42-6665022)
Karachi: karachi@pta.gov.pk (Tel: +92-21-5680101)
Peshawar: peshawar@pta.gov.pk (Tel: +92-91-9217279)
Quetta: quetta@pta.gov.pk (Tel: +92-81-2829476)
You can complain on PTA headquarters contact information or your related zonal office contact info as given above. Share any of your experiences with PTA regarding these kind of complains or any other useful info via posting a comment below.
Update:
After reading overwhelming number of comments being written to us it is necessary to make it clear that you can use above information and method to complain directly to Pakistan Telecommunication Authority but you can not make a request to us with a number to get it blocked. The reason is PTA wants the person who is being annoyed/threatened him/herself make a complaint, so we are not eligible to make complaints on your behalf. You will have to do it yourself. Hope it helps. However you are most welcome to share your experience with PTA and also can provide feedback on the response by PTA on your problem. Also if you comment on any thing related to topic you are most welcome.
Update:
This post is getting lots of comments by people requesting with their numbers and asking us to open their cell phone service. We at "Info Pakistan" have no authority to block or open any cell phone number. This is just a website which helps people with useful information about Pakistan or info which could help Pakistanis. Similarly, this post only tells you that how to file complaint with PTA if some one is annoying you with unwanted calls or threatening you over the phone. Please if your number is blocked, your SMS are not getting through or you are facing any other issue, please complain directly to PTA using contact information specified above. Also make sure you communicate with your operator or service provider before getting through to PTA.
You are most welcome to share your opinions and experiences in comments section below. However, commenting with your number and asking us to resolve your issue will not work. You have to complaint directly to PTA by calling or emailing them. Hope this helps.