On 30 November Imran Khan announced that if government doesn't come on dialog table with us we will block different cities and finally whole country as last resort. He had given a schedule of rallies in different cities of Pakistan but on very next day the dates were changed for rallies.
Following is latest Schedule of PTI Rallies for December 2014 with city names.
8th December: PTI Rally in Faisalabad
12th December: PTI Rally in Karachi
15th December: PTI Rally in Lahore
18th December: PTI Rallies all over the country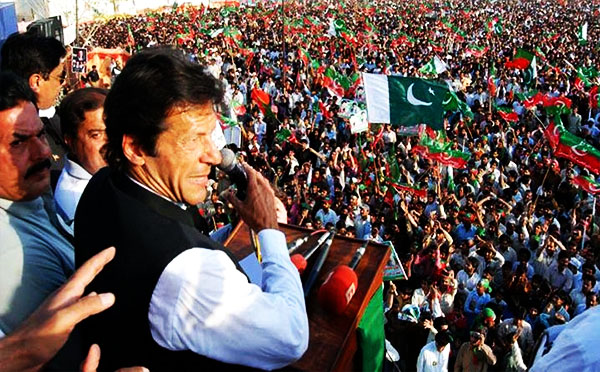 Imran Khan in his speech on 3oth November 2014 said that if government does not hear our demands and does not negotiate with us, we will first close down different cities for one day each and later on we will close down whole country.
On Dec 1, Imran Khan while elaborating told that by closing down he did not meant the closure of businesses, business community will not be affected due to PTI rallies Country wide. Rally dates for Lahore and country wide rally were changed firstly in respect of Islamic Month of Muharram which just passed.  Secondly, a date was coinciding with an unfortunate event in Past, so it was changed.
We In case of any change in schedule we will update here. So keep checking back. For any kind of feedback, correction or information, do share it all in comments section below.
Do LIKE us on Facebook and Follow on twitter, from option on right side of this page, to stay updated with the latest and useful info from Pakistan.