As winter approached, gas shortage is on its peak. Either its domestic consumers, Industry, CNG sector or any other kind of consumers, everyone is feeling the shortage once again in year 2014 despite the government's vows of importing the LNG (Liquified Natural Gas) in December 2014 which now have been delayed till after March 2014 according to PML-N (Pakistan Muslim League – Nawaz) administration.
With LNG import delayed, government have resorted to closing supply of CNG to Punjab as a measure to deal with gas shortage. So according to decision, announced through SNGPL (Sui Northern Gas Pipelines Limited), Punjab will be deprived to CNG (Compressed Natural Gas) for four months, starting from 15 Nov, 2014 to 15 March 2015. CNG is used by masses in Punjab and rest of Pakistan as alternative fuel in their vehicles and practically this fuel is 2.5 to 3 times cheaper than the available Gasoline fuel which is referred mostly as petrol here in Pakistan.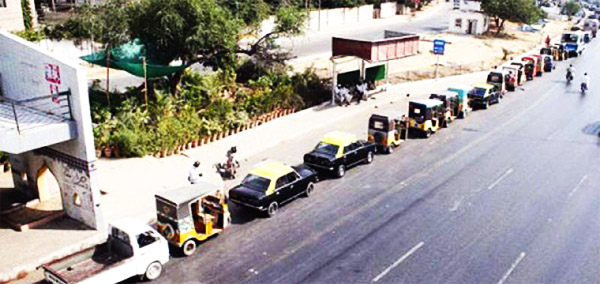 Since, government have not taken any measures to import the gas on time, closing CNG is only logical decision at time to ease things up for domestic consumers. However, to ease things for transporters, government have option to do lots, but PML-N led government does not seem in mood. As we all know, on petrol in addition to 17% GST (General Sales Tax), government is also taking about Rs. 20 in terms of other taxes like petroleum development levy and other such taxes.
If they don't want to cut out the GST, its perfectly good, but they must cut the levy or any other taxes to ease things for transporters and other consumers of Gasoline or petrol. Same must be done with Diesel, kerosene oil and other petroleum products. But seems like our current Nawaz led Government is in no mood to give relief to people of Pakistan.
Do share your opinions in comments section below. Do LIKE us on Facebook and Follow on twitter from options on right side of Page, to stay updated with the latest.