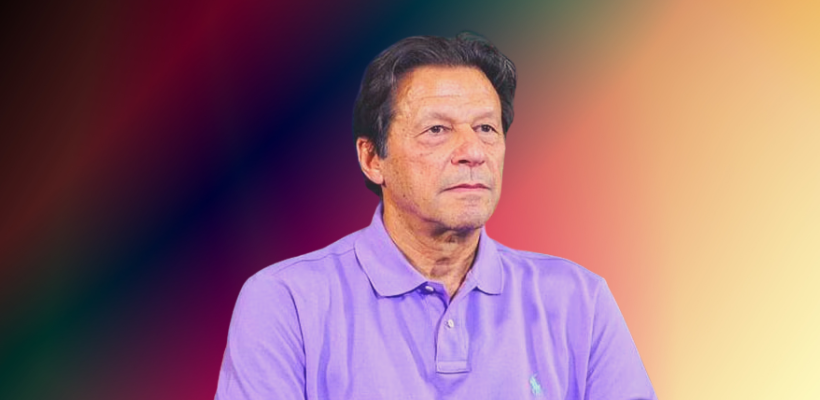 As soon as people got to know about the arrest warrants of Pakistan Tehreek-e-Insaaf (PTI) Chairman Imran Khan, people all across the Pakistan came out of their houses and gathered in support of Imran Khan. Nationwide gatherings were seen. People also gathered in Bani Gala near Imran Khan's residence. A clear message was sent that any politically motivated warrants etc will not be tolerated against Imran Khan.
Many of those gatherings can be seen in this following tweet, reshared from the PTI's official twitter account.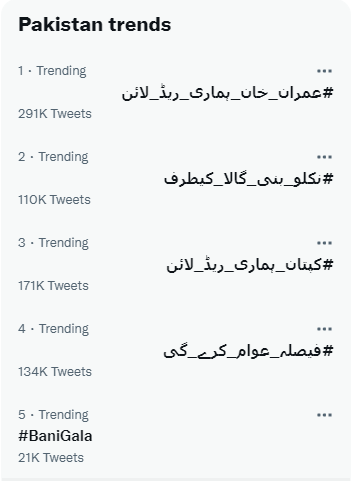 Moreover, not only this, people showed their immense support to Imran Khan via online activity, top few trends on twitter made in support of Imran Khan comprised of over a million tweets. These trends were comprised of words, Imran Khan is our red line. A clear message was sent, that if red line is crossed, others will not be spared.
This image here on side only shows few top trends however a dozen trends were made in favor of Imran Khan, similarly, several millions of tweets were sent in favor of Khan. As after I have pasted this image here, the number of tweets are still increasing on a speedy pace.
After all this reaction from people of Pakistan, Rana Sanaullah came on TV in an interview and told that government have no plan to arrest Imran Khan. Case is about a bailable offense, so the people are being gathered without any reason, we do not intend to arrest Khan. This warrant was not issued today.
One thing is clear from this whole episode, that people of Pakistan are standing with Imran Khan. Khan enjoys immense support of people from all across the country. Just after hearing that a warrant was issued to arrest Imran Khan, people all across were on the roads in his support. Some reached his residence too. Millions also spoke on social media platforms in support of Imran Khan. Message was very clear, that they stand with their leader. Imran Khan have recently turned out to be most popular among people of Pakistan, specially after he was ousted via vote of no confidence.