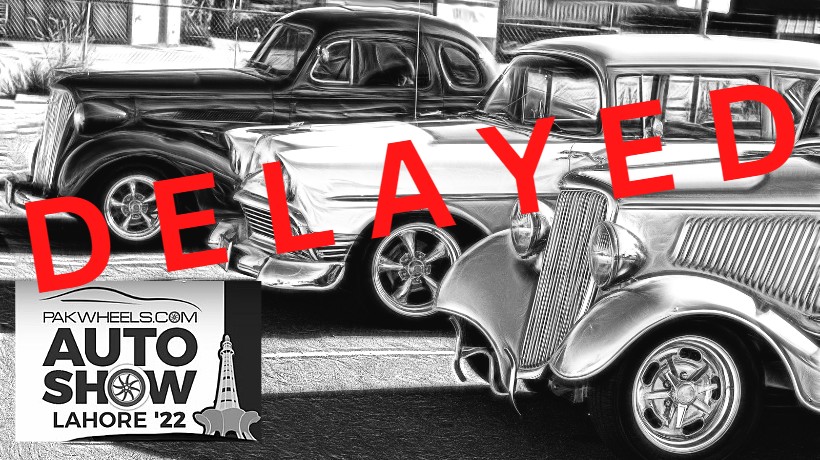 PakWheels Lahore Auto Show for 2022 was schedule to happen on Sunday, December 18, 2022. However, it has now been delayed, as per announced by Suneel Sarfraz Munj in this week's PakWheels Weekly, which is a weekly segment of PakWheels on youtube.
According to Suneel Munj the show have been delayed due to the unstable political situation in the country. He told further that Lahore's Auto Show will will now likely take place in Jan 2023, that also depends on the law and order situation. He however categorically mentioned that PakWheels fans should not be disappointed, the show has only been delayed, it has not been canceled.
Suneel Munj mentioned that due to covid and political situation in country, PakWheels had not been able to do any Auto Shows in the country in last two to three years. However, recently they had been catching up on all the auto shows. According to him, they got overwhelming public response in recent shows in Peshawar, Faisalabad and Sialkot etc.
While PakWheels' Lahore auto show have been delayed for now, the Karachi Auto Show is still on and will take place on time. If you are interested, you can find more details about it here: PakWheels Karachi Auto Show. So Karachi fans will still be happy to hear that Karachi Auto Show will take place on its designated time and place.
Finally, here at 'Info Pakistan' we are not big fans of sharing negative news or just the cancellations of events. However, as we had already shared the details of PakWheels Lahore Auto Show 2022 with our readers, so it is our responsibility to inform you about any cancellations. Also the original post has also been updated about the cancelation of the Auto Show event.