Last couple of months have been very happening for the PakWheels, as they are covering up on all the Auto Shows and Car Melas, which they had planned for 2022. As PakWheels organized many events in October and November 2022 and they are continuing this trend in December.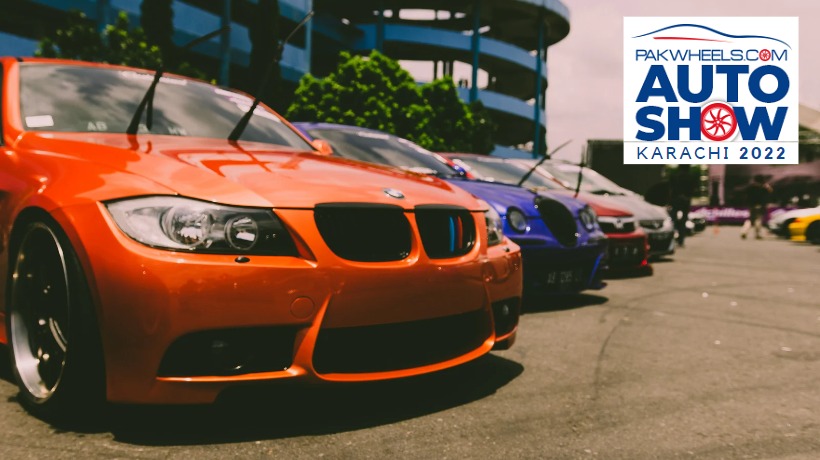 More than one PakWheels auto events are scheduled for December 2022 as well. So in this regard, the wait of Karachiites is over, as the PakWheels Karachi Auto Show date is Sunday, December 25, 2022. This date was announced by Suneel Sarfaraz Munj himself recently in PakWheels' youtube weekly segment which is named 'PakWheels Weekly' as well.
As we times and again try to educate our audience about the difference of PakWheels Car Melas and PakWheels Auto Shows, so anyone who knows it already, please bear with us once more. PakWheels arranges two kinds of events for general public, one of them are auto shows, like the one going to happen on Dec 25 in Karachi and other type is Car Melas. The differences are as follows.
In PakWheels Auto Shows, people gather to just show off their unique cars, these could be Electric Vehicles (EVs), Antiques, real old cars, latest cars, very expensive cars, modified cars or anything which is not too common among people. For each auto show PakWheels have a car registration process through which people can register their car to be displayed on the show and on the day of event on registered cars are displayed on the main venue.
PakWheels Car Melas are more of a transactional event. Where buyers and sellers gather and mostly lots of used cars are sold amongst them. Here too, the sellers have to register their cars with PakWheels for event and only then they are able to put their cars on display for sale. Main advantage of the event is that the PakWheels services like PakWheels Car Inspection etc are available on the spot for any buyer or seller, so that they can instantly order on spot inspection of available cars, after paying the charges.
Anyways, let me reiterate here, the event which is going to take place on 25th of December in Karachi is PakWheels Auto Show and not the PakWheels Car Mela. Means there will be lots of unique cars on display and also there will be stalls of PakWheels as well as sponsors.
An update, PakWheels have also revealed the details of venue and time, so full details of event are now available here in the latest post about the event: PakWheels Karachi Auto Show 2022 Venue