In a latest promotion displayed on the official website of Suzuki Pakistan, they are offering two weeks delivery of a number of vehicles. These vehicles include Suzuki Alto, Suzuki WagonR, Suzuki Cultus and Suzuki Swift. Moreover two vehicles are even available for immediate delivery. These vehicles include Suzuki Bolan and Suzuki Ravi.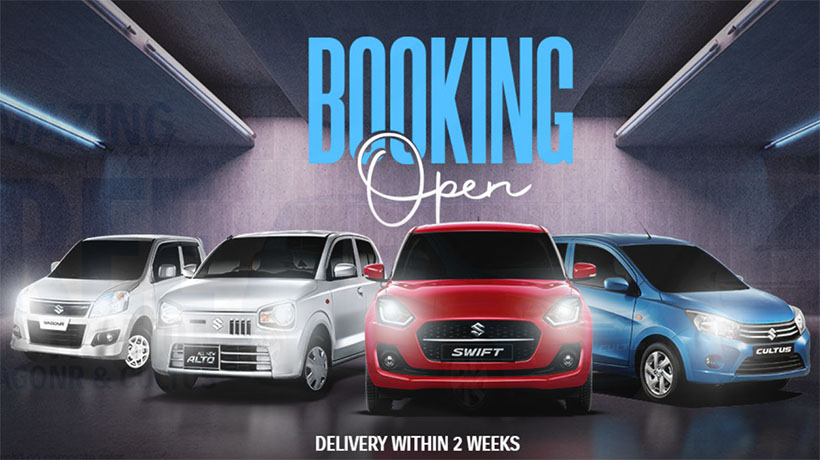 A year back, all of these vehicles were only available on bookings, that too, on booking period of at least six months. Now after hyperinflation in the country, along with other things, the car prices also increased too much in the country. So that these vehicles are not very much in reach of everyone. So the demand have gone down significantly. Same is the reason, despite several production cuts, many cars and vehicles from many automakers are readily available. Some are available for immediate delivery while others are available for delivery within a month.
As most of the automakers of Pakistan import the Completely Knocked Down (CKD) kits from abroad and just assemble them to make the final product, the impact of local currency devaluation against US Dollar and other world currencies on final prices of vehicles is very high. According to the law, the automakers are bound to fully localize the production parts of a newly introduced vehicle within period of five years. However, the automakers here in this country, do not care about that, they keep importing the CKD kits. They even pay extra taxes as penalty. However, mostly the end consumer is impacted by this all, as the end consumer have to bare all the costs ultimately, including all kind of taxes.
So in turn the prices of cars have gone so much high, that now the demand is much lower as compared to before. Even govt had some import restrictions, which resulted in overall less production of cars in Pakistan in last year or so, still the demand is much less and less vehicles are now being sold.
Different companies including Suzuki are coming up with different kind of promotions to boost the sales. Anyways, a car being available for immediate or two week delivery is a good things.
So once again, following Suzuki cars are available for two week delivery, if you book them right now.
Suzuki Alto
Suzuki WagonR
Suzuki Cultus
Suzuki Swift
While following vehicles will be delivered immediately, as they are readily available on Suzuki dealerships.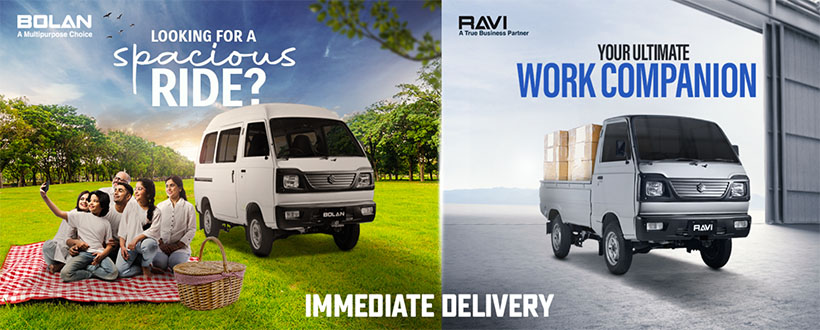 Also specially in the month of August 2023 if you will book a vehicle, Pak Suzuki is offering price lock facility on its price. Means the vehicle will be delivered on same price which was applicable on the time of booking, even if price increases after the booking.
Normally there is a rule followed by Suzuki Pakistan, if you book a vehicle with partial payment, the price applicable is the one which is current price on time of delivery. And if you pay in full on time of booking, the price is locked. However, for month of August, even for bookings on partial payments, Suzuki customers can enjoy the price lock facility.