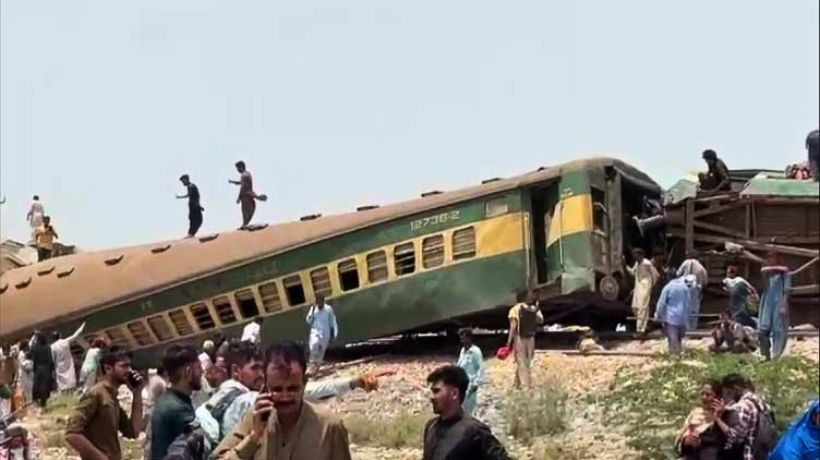 Hazara Express was enroute to Rawalpindi from Karachi and near nawabshah, four bogies of it derailed from the track. Several of the passengers were injured, at least 100 and according to latest death toll figures we have, around 30 people were dead. According to the reports and TV footage, lots of people and other fellow passengers have gathered near the derailed bogies.
Also as over 1000, to be exact, around 1100 people were riding the train, when this accident took place. So death toll figures and injured people figures may increase as the situation becomes more clear after constant rescue efforts.
Army and rangers had also reached the place for rescue efforts and also army aviation rescue helicopters had also been sent towards the place of accident to rescue the injured.
The minister for railway, Saad Rafique have ordered the investigation on the incident. He was already in press conference when the accident took place. He said that is could be technical fault or a terrorist activity.
However, after seeing the past history and incompetence of Pakistan railways, there is a much greater chance that it was indeed some technical fault or the spoiled track which caused the accident.
Local residents near the accident spot had also reached the spot. They also helped a lot in evacuating the people from bogies and rescuing some people. Also some locals were busy providing drinking water to the passengers.