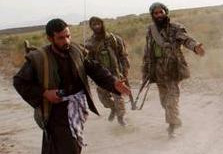 In recent operations Pakistan army arrested the Taliban commanders of Tehrik-e-Taliban, few of them confessed that they have received the military training and the aid to fight against Pakistan Army from India and Pakistan. They told they were trained by the Indian secret departments including RAW, they also added that the weapons and the finances to keep up the fight against Pakistan Army were coming from the Afghanistan.
This all stated in a Joint Investigation Team's report, which was submitted to higher officials of Pakistan on Saturday. Also information in report suggests that this all was confessed by the 23 most wanted commanders which were captured by Pakistan's security forces in an operation against militants.
However, a final word on this by Pakistan's government or higher officials is yet to come and the captured people are shifted to secret locations for the further investigations.