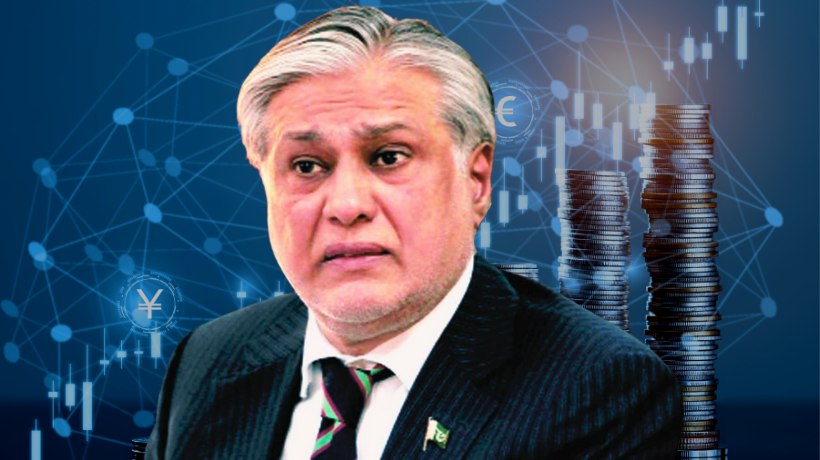 Yesterday, on Nur Khan air base Ishaq Dar landed back in country after five years. He came back in Pakistan after five years. He came back in plane of Prime Minister Shahbaz Sharif after it was decided in London by Sharifs that current finance minister Miftah Ismail will be replace with Ishaq Dar. As country passes through unprecedented circumstances, some created by unprecedented flood and some through the political instability created after alliance called Pakistan Democratic Movement (PDM) took over the government forcefully, with allegedly some foreign forces involved.
Many people are hoping that Dar will be able to at least do better than our former finance minister. As, he was widely criticized by both senior leadership of Pakistan Muslim League Nawaz (PMLN) as well as general public for his actions as well as contradictory statements had given on media while in power running the ministry and while PMLN was in opposition.
Optimism that people have about economy after Ishaq Dar takes charge is now evident after after Pakistani Rupee (PKR) gains Rs. 8 in just two days against United States Dollar (USD). However, we can only hope that this gain continues and sustains. As when PDM lead govt came into power, the Rupee gained for few days and that it later seen worst slide of all times, losing its value too quickly. Than again after International Monetary Fund approved resumption of Pakistan's bail out plan, Rupee again gained quickly and to a good level but soon after the US Dollar landed in the Pakistani accounts, again rupee gone it worst slide amid floods and political instability. Now, again as I said, it will test of Ishaq Dar, that he is able to sustain the momentum that Rupee has gained just by the news of him coming in.
Dar has been Pakistani Finance Minister multiple times, so, sure he has got the experience. Lets see if he puts all that experience and knowledge to control and improve the situation for the people. Previously, he is known for controlling the currency value successfully, however, lots think that his method were not right. IMF also this time have terms for us in contract, that we cannot artificially control the worth of rupee by pumping in US Dollars into the markets, when demand is high. Optimism is there, however only time will tell that Ishaq Dar will be effective in reviving economy this time or not.