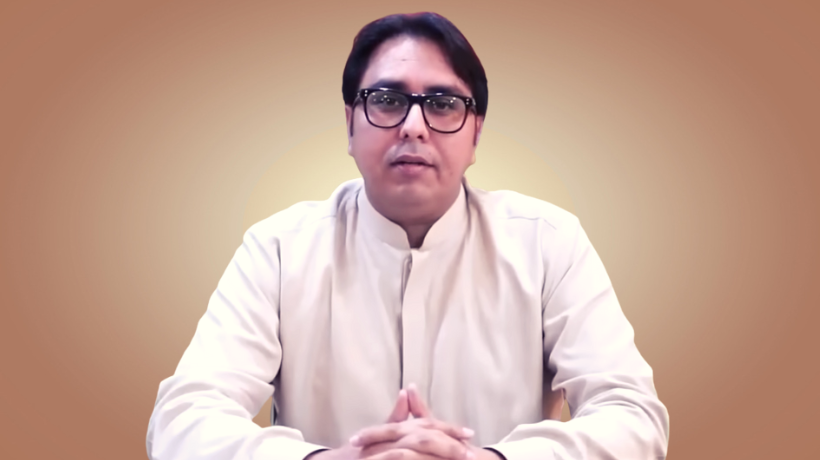 Shahbaz Gill remained in custody in an allegedly politically motivated case on charges of sedition and inciting violence in Armed Forces of Pakistan, after a tv interview he have given to ARY News over the phone. During the case he was multiple times sent on remand, his health got bad, allegedly after the torture on him during the remand. However, according to Pakistan Tehreek-e-Insaaf (PTI) and general public perception whole case was politically motivated and the was built to pressurise PTI Chairman Imran khan.
After being in custody for several difficult days, Shahbaz Gill is out of custody from several days on bail. Several days after getting free from the govt custody, few days back Shahbaz Gill released a video message thanking all Pakistanis. You can also watch following full video message of Shahbaz Gill, published by Public News Tv on their Youtube channel.
In message he said, while he was in his custody, he enjoyed immense support from Pakistanis and he thanks all Pakistanis, because people did whatever they could have done for him in that difficult time. And those who had no other way to help, they remembered him in their prayers. Then he goes on to thank the overseas Pakistanis for immense support, he said, the ones from overseas Pakistanis who were on visit to Pakistan, personally visited him in jail, which was according to him was difficult for them to do.
He also thanked Imran Khan for immense support and speaking up for him. He said Imran Khan did not worry about himself, he got himself tangled in few case but spoke up for me. During all these thanks, he told that i am from a village and we villagers from day one are patriots, I love my country, from my little age I strived to reach somewhere and serve my country. From small schools of village with very less facilities I gone on the US's well reputed universities and then gone further to teach in US's well reputed universities.
According to him, he will keep working for betterment of Pakistan, he will always stand with Imran Khan. He further gone on say, that whenever Imran Khan gives a call, people must stand with him and he will also stand with Imran Khan on this. As Imran Khan is working for the betterment of Pakistan.