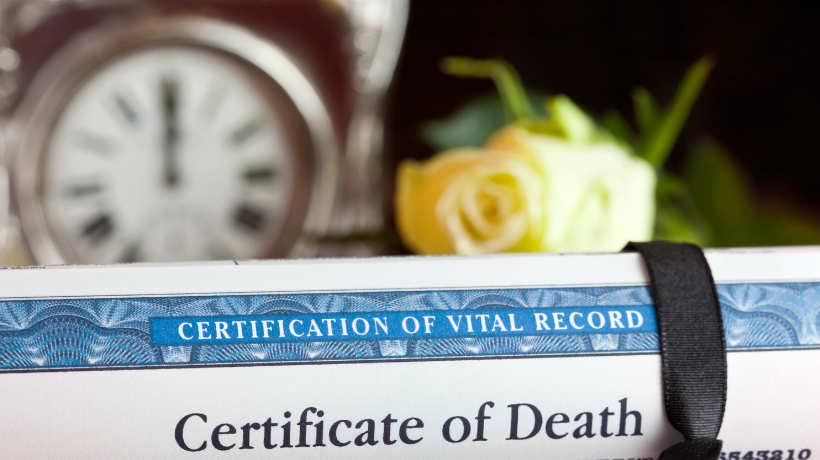 When someone dies there is a death certificate which is given by hospital but there is a more authentic death certificate document which you have to get later. This will be used in all kind of legal and other kind of requirements. In case the deceased person was resident of any Cantonment (Cantt) area of Pakistan, you will have to take this official Death Certificate from any office of same Cantt Board.
To get death certificate of someone you must be their blood relative. The process of getting the death certificate from any Cantt Board office in Pakistan will involve following documents and requirements.
Deceased CNIC Photocopy Attested
Detail of Blood Relation with Application Depositor
Depositor's CNIC Photocopy
Hospital Death Certificate
Residence Certificate
Stamp Paper of Rs. 50
Two Reference CNIC Photocopies
Death Certificate Form (Available at Cantt office upon arrival)
Step by step process of getting death certificate is as follows.
Arrive at Cantt office along with all documents listed above.
From a stamp paper retailer at cantt office or nearby get the 50 Rs stamp paper for death certificate.
Get the death Certificate Application Form, from the cantt office
Fill the Death Certificate Application Form, attach/staple all other documents with it including stamp paper
Submit the completed application including all documents to Collection Officer's desk.
Now in few days you will be able to collect an official, printed Death Certificate from Cantonment Board, from same office where the application is submitted.