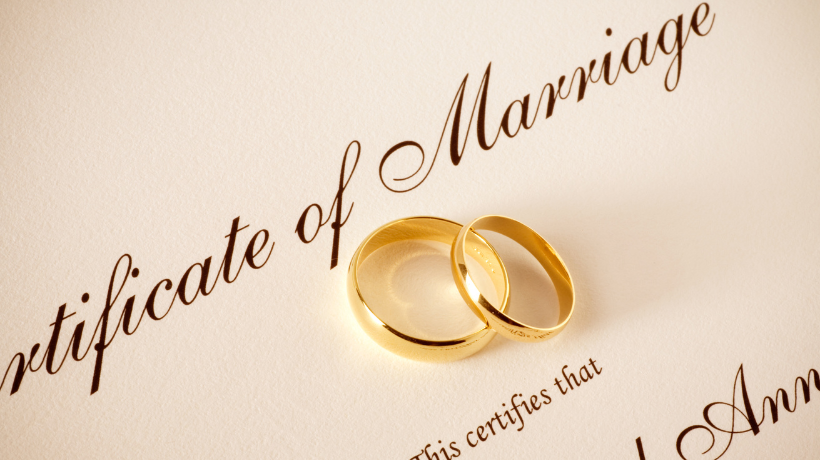 If you live in any cantt area in Pakistan, you will then need to get the marriage certificate from cantonment board office to properly get your marriage registered with National Database and Registration Authority (NADRA), so that a new family number can be alloted to your for ID Cards of you, your spouse and future documents of your children.
You can get marriage certificate from cantonment board office in few easy steps, following is the list of documents you will need to submit in the process.
Nikah Nama
Form "C"
Photocopy of Groom's CNIC
Photocopy of Groom's Father's CNIC
Photocopy of Bride's CNIC
Photocopy of Bride's Father's CNIC
Application Form (Will be available at Cantt Office)
Steps to get marriage certificate from the cantonment board office are as follows.
You will visit cantonment office will all documents listed above other than last item in the list which is application form.
You will get marriage certificate application form from the cantt office and fill it.
Attach all other documents with application form.
Submit completed application with all attached documents to Collection Officer's desk at Cantt board office.
After the application is submitted, wait for few days and later you can collect the Marriage Certificate from the same cantonment office.