England's currently on tour to Pakistan. Currently a three match test series is going on. Recently first match of test series concluded. This match was being played in Rawalpindi in Rawalpindi Cricket Stadium. All five days' play of the match was very interesting and both teams had chance to win. Even till the end of match. However, at the very end of match England emerged victorious.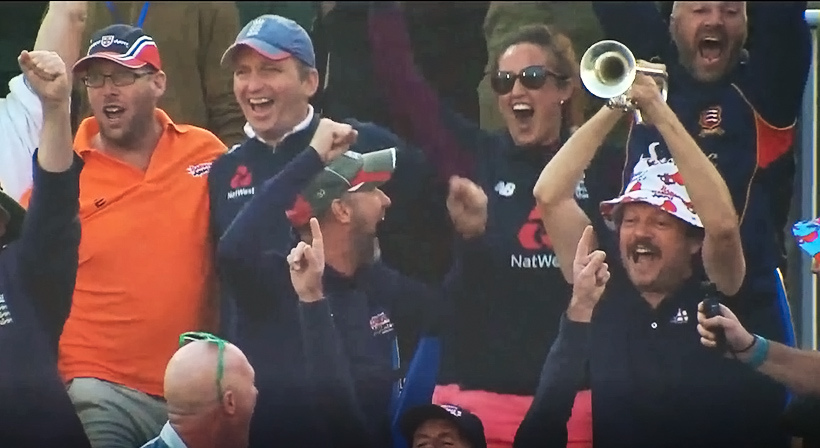 England had won the toss and elected to bat first. In their first innings England scored 657 and all team got out on the second day of test match. Though 657 was a good score, however, England did not got the chance to declare the innings themselves, instead all team was out.
In reply to England's 657 Pakistan scored total 579 runs in their first innings and its all team got out. There were three centuries and one fifty which contributed to this score. Overall, performance of Pakistan team was not that bad in first innings, in fact they played well without feeling any pressure and giving it away.
Later on while playing second innings England made a smart decision and in fact took a chance when they declared the second innings with the score of just 264 runs. At that time the overall lead of England was 342 runs and they gave target of 343 runs to Pakistan to win the match.
Pakistan started its second innings around nearly the end of fourth day of test match and until the play stopped for the fourth day, they had scored 80 runs with two players out and one Haris Rauf was retired hurt.
Fast forwarding to the day five of the Rawalpindi test match, Pakistan was still batting when the game of final day resume. To win Pakistan had to achieve target of 343 runs by adding 263 runs to the total and Pakistan had eight wickets in hand. To tie the match, all they had to do was survive the whole day. However, things did not go to Pakistan's way, wickets started to fall as the day progressed. However, Pakistan resisted well early but main collapse happened after tea break when they lost five wicket in duration of less than two hours.
In second innings of Pakistan, only saud shakeel was able to score above 50. He scored 76 runs and faced 159 balls. Trailing him was Imam-ul-Haq, he scored 48 and Muhammad Rizwan scored 46. Azhar Ali scored 40 and Agha Salman 30. Other than that no one else got able to enter the double figures.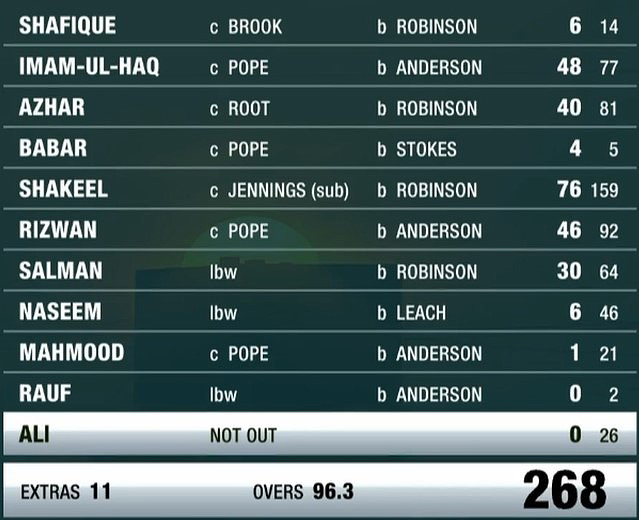 At the end Naseem Shah and Muhammad Ali resisted well, all they had to do was, in partnership of tenth wicket spend some good 50 to 60 minutes on crease and it would had end of play and match would have ended as tie. However, they fell just short of that they have been on crease for good 30 to 40 minutes however, it was about ten to fifteen minutes of play remaining when Naseem Shah got out via LBW and this way it was over for Pakistan and England won the first match.
Meanwhile England also missed a chance when the play of tenth wicket was in progress. The keeper and the player in first slip missed a catch of Naseem Shah, both thinking that the other player will attempt on the catch. However, they just left it fully and ball gone on to the boundary for four. At the end England team got lucky otherwise the way Naseem Shah and Muhammad Ali remained on wicket for long time, this could have very well be difference between a won match or a tie.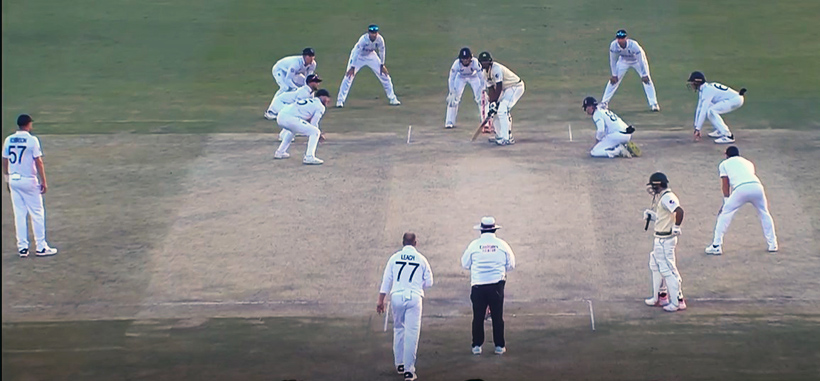 When it comes to England bowling, while Pakistan was playing their second innings, James Anderson took 4 wickets in his 24 overs and Ollie Robinson also took 4 wickets in his 22 overs. Then, Ben Stokes and Jack Leach took one wicket each. Will Jacks and Joe Root bowled 6 overs each however they were not able to get any wicket.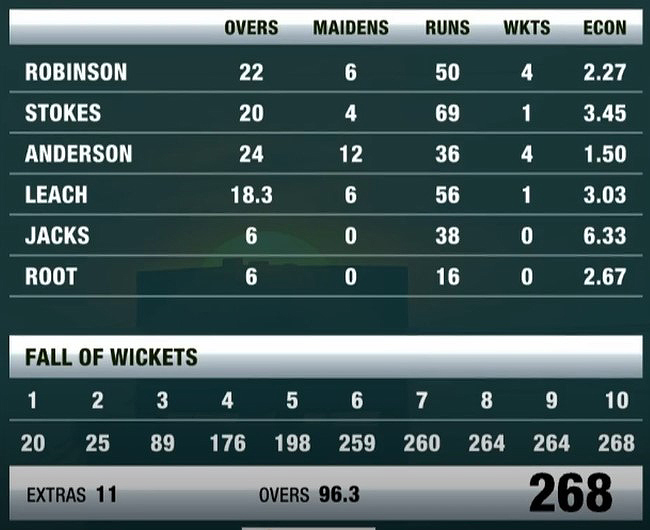 Ollie Robinson was named the player of the match for his outstanding bowling in the second innings. He also had contributed 37 runs to the total of 657 in the first innings of England. Along with 4 wickets in second innings of Pakistan, he had also got 2 wickets in first innings. In second innings he bowled 22 overs, given just 50 runs, took 4 wickets and also 6 of the 22 bowled overs were maiden overs.
By the way, as far as the match summary is concerned, England scored 657 runs in first innings after electing to bat first after winning the toss, then Pakistan scored 579 in their first innings. In second innings England declared their innings after scoring 264 runs. At this point their overall lead was 342 runs. This way they given Pakistan target of 343 runs to win. However, Pakistan's all team got out after scoring just 268 runs and could not achieve the target. Also they were not able to tie the match, all they had to do to tie the match was to survive on the wicket for ten to fifteen more minutes.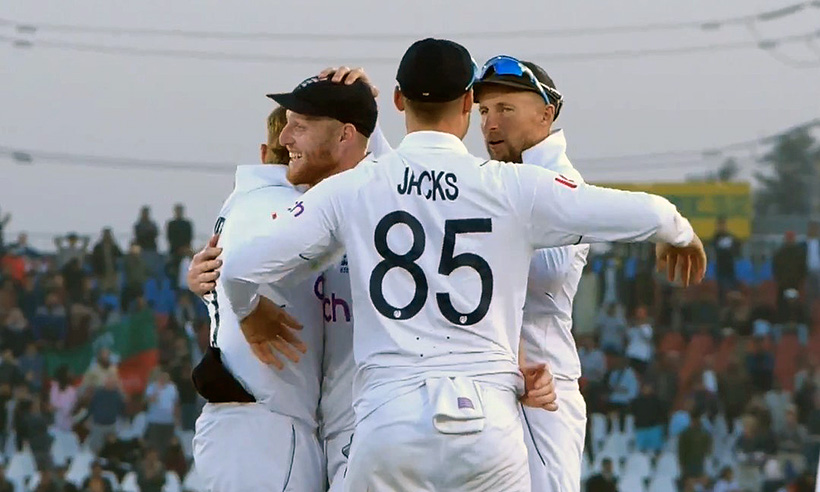 So this way finally England won the match by 74 runs. However, match was very interesting and till the very end, the outcome of match was not predictable.