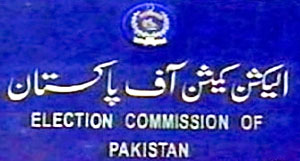 As the finalization of new voter lists is underway and the due date for those lists completion is round the corner as they were suppose to be completed by the up coming 30th of September. But with just five days remaining, the election commission identified the issue with the newly prepared voter lists. According to Election commission they found the 37 million people on voters lists which could not be confirmed. These unconfirmed voters belong to areas all over the country.
FATA had about 7 million, Punjab 8 million, Sindh over 5 million and Islamabad found to have 1.2 million unconfirmed voters on newly created voter lists. Same is the story with the voter lists prepared from other areas of country, totaling up to 37 million bogus voters on lists.
Way after the last elections held in 2008, Election Commission of Pakistan had identified the more that 40 million bogus voter on voter lists which were used in last elections. Considering those the current mandate of the ruling party does not even look genuine.
If history repeats it self and the next elections are again held on base of bogus voter lists, this would be disastrous for the people of the country and this would come back to haunt nation. This country is in no position to take another government that is based on the bogus votes, so this matter should be taken care of in the right way in supervision of Election Commission of Pakistan. Hope the authorities are doing their good to resolve the issue and bring the genuine people on the lists, taking off the bogus/unidentified entries.
Subscribe to our email as well as follow us on Facebook and twitter, all from options provided on the right side of this page.