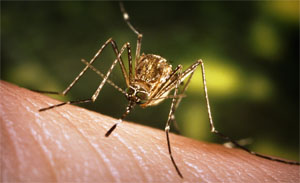 Dengue claims six more lives in Lahore last day, with this reported death toll increases to 70, also reportedly more than 8000 people are effected from the disease. Unreported cases are told to be twice as much as the reported figures. In just last three weeks 130,000 people in Lahore got them tested for dengue disease.
Lahore High Court recently have set a standard unusual Rs. 90 price for dengue test all over the hospitals. All the hospitals and the laboratories in province will have to follow this standard price till 15th November for now, afterwards they may continue charging their usual prices for the test. Court was earlier informed via petition that some laboratories are tremendously over charging for the dengue fever test. The overcharging price was told to be Rs. 500 per test but in fact the test does not cost any thing more than Rs. 70.
You can find more information about how dengue works, how to be safe, symptoms and treatment of dengue here.
To keep yourself updated, subscribe to us via email as well as follow us on Facebook and twitter, all from options on right side of this page.