As it has been mentioned in many articles here on 'Info Pakistan' that from last couple of months PakWheels have been very active in catching up on their Car Melas and Auto Shows which they had planned for all over the country. So number of such events happened in October 2022 as well as November 2022. Similarly, in december 2022 the Karachi and Lahore auto shows are also scheduled.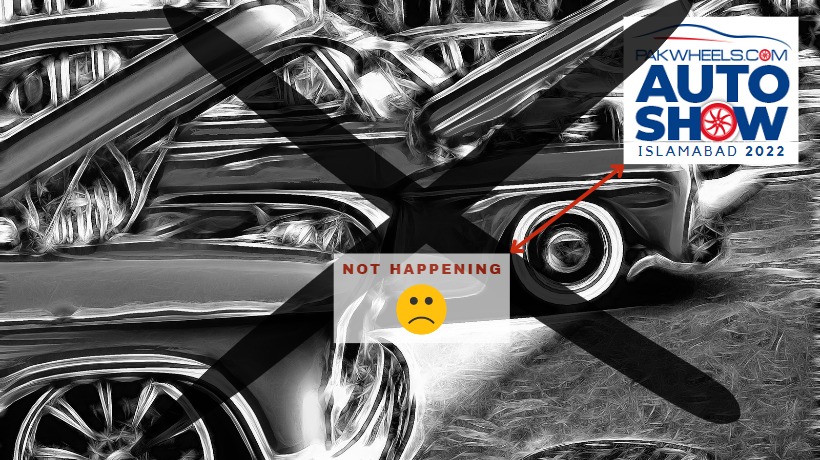 During all these auto shows which kept happening, PakWheels really wanted to do Islamabad Auto Show but the political situation did not allowed for it. Specially from last couple of months the govt's blockades, which they had put up fearing the Pakistan Tehreek-e-Insaf's (PTI) possible long march and then the sit in, had made it impossible to organize any event whatsoever.
However, as the things cooled down a bit politically and specially with no recent and apparent chance of any political activity in Islamabad, people were hoping that PakWheels' much awaited Islamabad auto show for 2022 will happen december somehow.
However, recently while talking to the viewers, in a youtube video weekly segment called 'PakWheels Weekly', the PakWheels' co-owner Suneel Sarfraz Munj revealed that PakWheels Islamabad Auto Show which was planned for 2022 will not be happening at least in December 2022, due to some section imposed by govt on people's gathering. He did not mentioned the details of section. But he was definitely talking about the Section 144 which was imposed in Islamabad for two months, probably on end of November 2022. Imposition of section 144 means, four or more people cannot gather at a place, this is imposed when there is a fear of rioting or nuisance.
So it is just not December 2022, even in January 2022 will also be not suitable for organizing the PakWheels Islamabad Auto Show. Also if the December passes without auto show, anything planned next year will belong to that year, people would have already missed the PakWheels Islamabad Auto Show for 2022. This means, as per current situation, PakWheels Islamabad Auto Show for 2022 will not be possible at all.
Government however have full authority to withdraw the Section 144 at anytime. So if that happens there could be a chance that PakWheels plans this auto show again. However, I personally do not see any reason for government to voluntarily withdraw section 144 when the political situation have only just cooled of momentarily and things can go back to worse at any time. For that reason I neither see Section 144 going away in December nor I see the PakWheels Islamabad Auto Show 2022 happening.