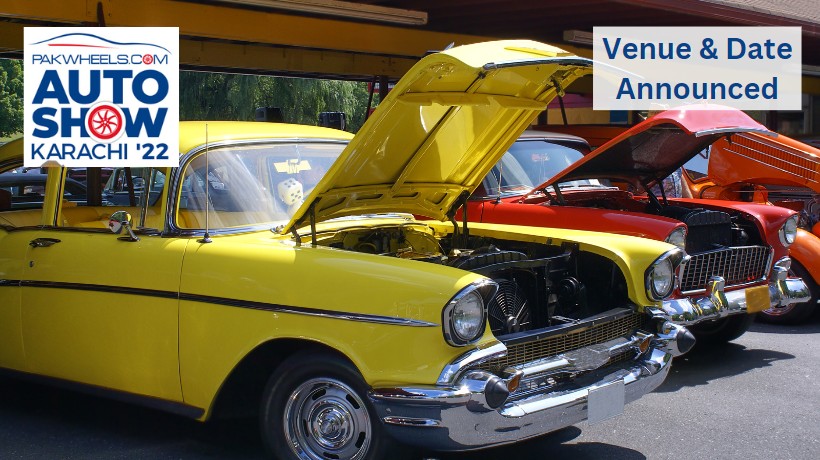 PakWheels Auto Show for 2022 is going to take place in Karachi in december. We had already revealed some of its details, however, some more details including the venue and time are available now. Previously we had revealed that PakWheels Auto Show will take place on Dec 25, 2022, so following are the full details of 2022 PakWheels Karachi Auto Show date and venue.
PakWheels Karachi Auto Show for 2022 will take place at Port Grand Karachi on Sunday, Dec 25, 2022. It will start at 12:00 PM and will end at 11:00 PM same day. PakWheels had also scheduled Lahore Auto Show for december but that has been delayed unfortunately and likely to take place in January 2023, we will bring its details as well, as soon as they become available.
PakWheels auto shows are not only great opportunity for car enthusiasts to show off and discuss different cars, discuss new and old trend but also is great opportunity for families to spend a day out on the weekend.
Anyone willing to put their car on display on the Karachi Auto Show will need to register it for the event. It can be done by filling a form on PakWheels official website. Only cars which are registered are normally allowed to enter the venue. There are different categories of cars which can be displayed on the Auto Show, basically if you have a vehicle which is unique it can be put on display on the event. It can be vintage car, some really old car, some unique electric vehicle, some highly modified car, some latest car, super cars or anything which not too common.
Many days earlier we had revealed the date of PaKWheels auto show, however, as soon as this new information have got available, we are here to share it with you. Similarly, we will keep you updated with all the events and lots of other useful information, so do take time to subscribe our web push notifications via bell icon on the bottom right of this page. This way you will keep getting push notifications of all the details we share in future, this includes details about cancellations or rescheduling of auto shows and much more that we share.