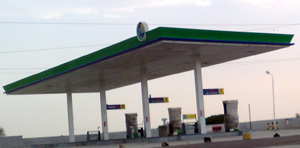 This strike have been announced by the all Pakistan association of CNG Dealers and is being observed in Rawalpindi, Islamabad, Attock, Jehlam, Gujjar Khan and all areas adjacent to these areas. The strike will be effective from the Monday mid night to the Tuesday mid night.
Strike is being observed against the government's decision of closing down the CNG stations for two days every week in Punjab and NWFP Region. Two more of such strikes are to be observed in different regions of Punjab including a strike on 12th Nov in Lahore Sargodha region and another on 13th Nov on Multan Bhawalpur Region.
CNG dealers added that if demands are not fulfilled in near future they will observe the strikes in entire NWFP and Punjab from 15th of Nov. Demands include no load shedding of CNG in any region of Pakistan and also the gas tariffs must not be increased further any sooner than Jan 2010.