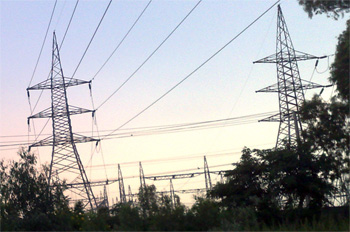 Islamabad Electric Supply Company(IESCO) have issued a list of defaulters who have outstanding dues to be Payed to IESCO. These defaulters include Government ministries and several other government and semi-government departments. The remaining dues on part of these departments are individually tens to millions and together they make hundreds of millions.
These defaulters include but are not limited to President's Secretariat, Senate, Pakistan secretariat, Federal board of Revenue (FBR), many ministries, govt of Azad Kashmir, Pakistan govt departments, two Cantt boards in Rawalpindi, several municipal towns, Capital Development Authority, Federal Capital police, FIA and lots of other government departments.
Capital Development Authority alone is responsible for outstanding Rs. 194 million. IESCO is the most efficient electric supply company under WAPDA, it have the least transmission losses among all and the best dues recovery near 95%. Most of the defaulters some way belong to the government causing loss to the organization.
IESCO warned all defaulters to pay remaining dues till 23rd of Nov 2009 or otherwise they will have to face disconnection. If any of defaulters will not be able to pay the dues till designated 23rd Nov, their electric supply will be disconnected same day.