PTA previously conducted a survey of service quality of different cellular networks in different cities. This survey checked the service in terms of different factors which include service availability, service retain-ability and speech quality. This was a great effort by PTA in order to protect consumer rights, the standards were set against each factor which must be followed by telecommunication companies and finally to let consumers know about current situation of services city-wise results were posted on PTA's official website few days ago.
We have grabbed them in order to let more people know about it, see following results prepared and published by Pakistan Telecommunications Authority.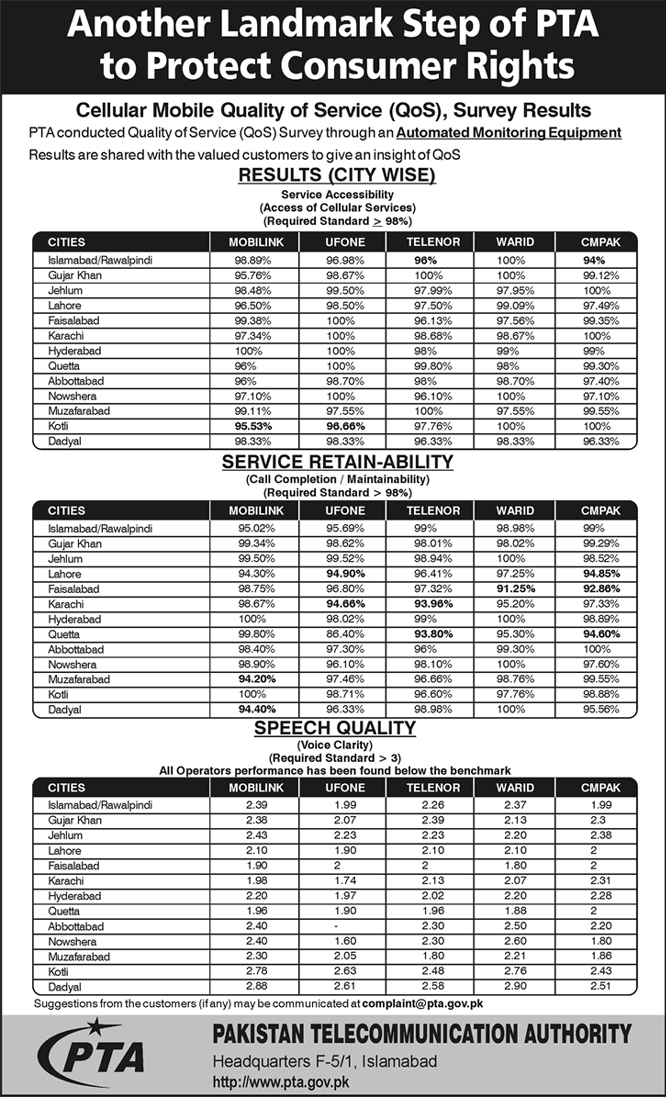 Such measures show that the regulatory authorities like PTA are doing their job well, and in interest of people of Pakistan.