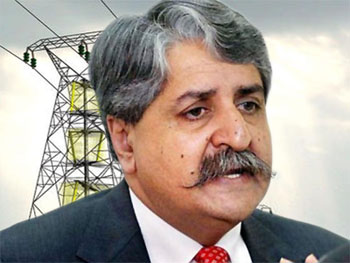 Minister of Water and Power have chaired a meeting on Wednesday, 21st Sep. Heads of all power distribution companies, which operate under Pakistan Electric Power Company (PEPCO), participated in the meeting. Meeting was intended for reviewing the running/circular dept and recoveries situation of power distributors.
Minister advised to mass disconnect the connections of consumers who are on default from last 60 or more days. He also advised to recover all the running debt in next 30 days. Running debt means when a certain consumer did not payed any full or partial charges with the approval of any of Power distribution company.
It was further told that if a certain Power distribution company will not be able to act accordingly in given time, they may have their contract canceled.
Current circular debt of PEPCO have reached Rs. 300 billion, this directly impacts the electricity consumers who are paying regularly in terms of load-shedding and the increased tariff. It was good initiative by minister to bring all kind of debts down.
Subscribe to us via email, follow us on facebook and twitter, all using the options on right side of this page.