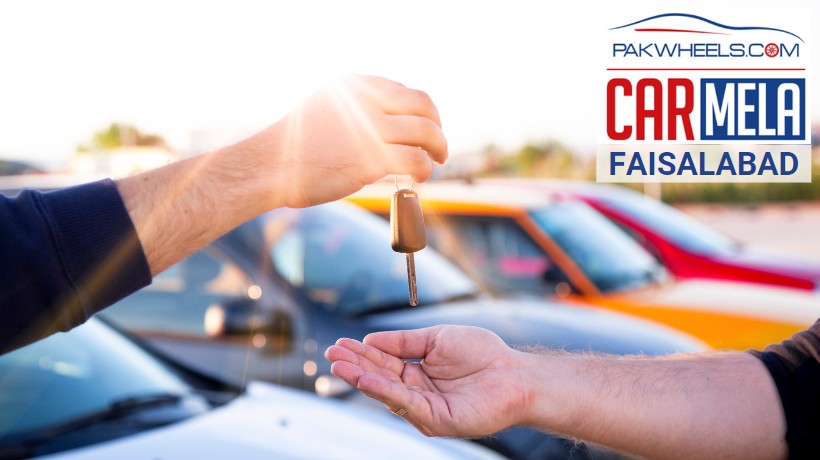 Recently, PakWheels have announced another car mela. This time it is the car mela which is to be held in Faisalabad, Pakistan. The events of PakWheels which are called Car Mela, are dedicated for buyers and sellers. Normally, before the start time or even one day earlier, the cars of sellers are parked at the car mela venue. Then on the day, when Car Mela timings start, buyers come, see and check those cars and on liking they can buy those cars. All the cars which are to be parked at venue for selling, have to be registered with PakWheels before start of event and mostly there is also an associated fee which have to be paid for each registration.
Coming back to the car mela for Faisalabad, which is scheduled for March 2023, it will be held on Sunday, March 19, 2023. Timings for the Faisalabad Car Mela are from 11:00 am to 06:00 pm in the evening. And the venue for Faisalabad Car Mela is 'Gatwala Commercial Hub, Faisalabad'.
Normally, on such Car Melas PakWheels teams are available on spot with all their services. If you like a car and want to be sure that it have no unknown faults etc, in order to make an informed decision on your purchase, you can avail the PakWheels car inspection service on the spot to get the vehicle checked by PakWheels professional team against a designated fee. After inspection they generate a comprehensive report consisting of hundreds of items, which gives you exact idea about the vehicle you are purchasing. Sellers can order same service for their vehicles, so they have exact idea about the condition of their car and they can show that to any interested buyers.
The charges to register your car to be parked at PakWheels Faridabad after the pre-booking period, which is already over, are Rs. 2000 per vehicle, regardless of vehicle size. You can call PakWheels helpline number for more details about registration. PakWheels helpline number is 042-111-943-357.
PakWheels also arranges other kind of events, which are called Auto Shows. PakWheels Auto Shows are events where people come and show off their cars. Also Car enthusiasts get together and discuss latest trends and lots more about cars and different automobiles. However, the current event, Faisalabad Car Mela should not be confused with auto show, it will be solely for buyers and sellers. Cars will be parked at venue by sellers and interested buyers will come to the venue in search of a deal they are looking for, in order to buy a vehicle they need.