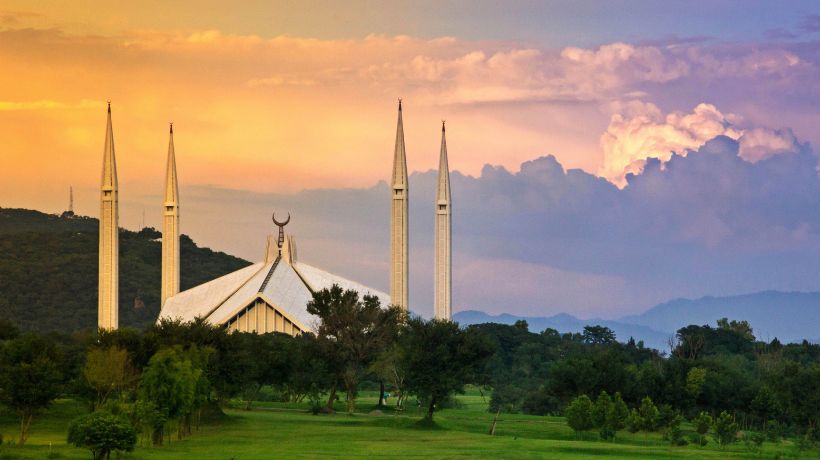 A foreign delegation is expected to visit Islamabad from 30th of July to 1st of August 2023. This reportedly includes the vice premier of China. So it is expected that, to give the security to the delegation, several routes of city will be closed from time to time. So govt have announced two holidays in Islamabad, Monday 31st July and Tuesday 1st of August 2023.
Irfan Nawaz Memon, the district magistrate ICT Islamabad, via an official notification have notified the holidays. By the way, it is not happening first time in the capital Islamabad. Whenever some high profile delegation gets schedule to visit the city, often citizens get these holidays to enjoy.
According to some online sources, the delegation is coming to Pakistan to celebrate the 10th anniversary of China Pakistan Economic Corridor (CPEC). It is really expected that discussions about the work progress on CPEC will also take place, as there have been many challenges including Covid-19 pandemic, floods and more, which have hindered the progress on CPEC greatly.
According to the notification, all the Public/Private Schools, Colleges and Universities in Islamabad will remain close. Also all private Public/Private Entities, Companies, Markets, Shops and all commercial banks should also remain close. Following is the notification, circulating over the web about the holidays on Monday and Tuesday.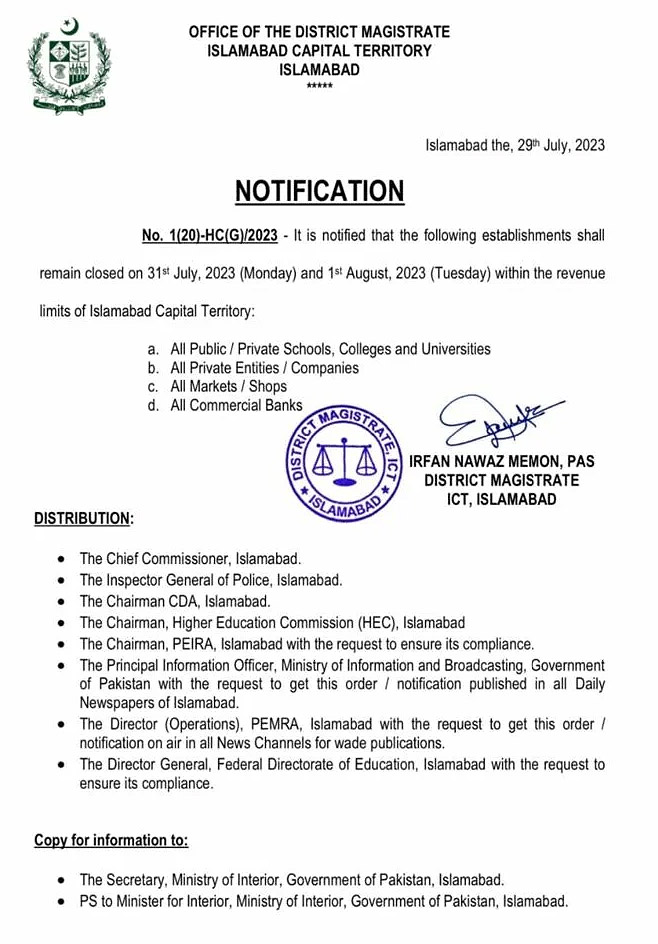 The Director Administration and Additional Commissioner Rana Waqas Anwar had previously requested the higher administration to consider giving two holidays in Islamabad, one on July 31, 2023 and other on August 01, 2023. So the request have been approved by the higher authorities and holidays are granted, following was the request document.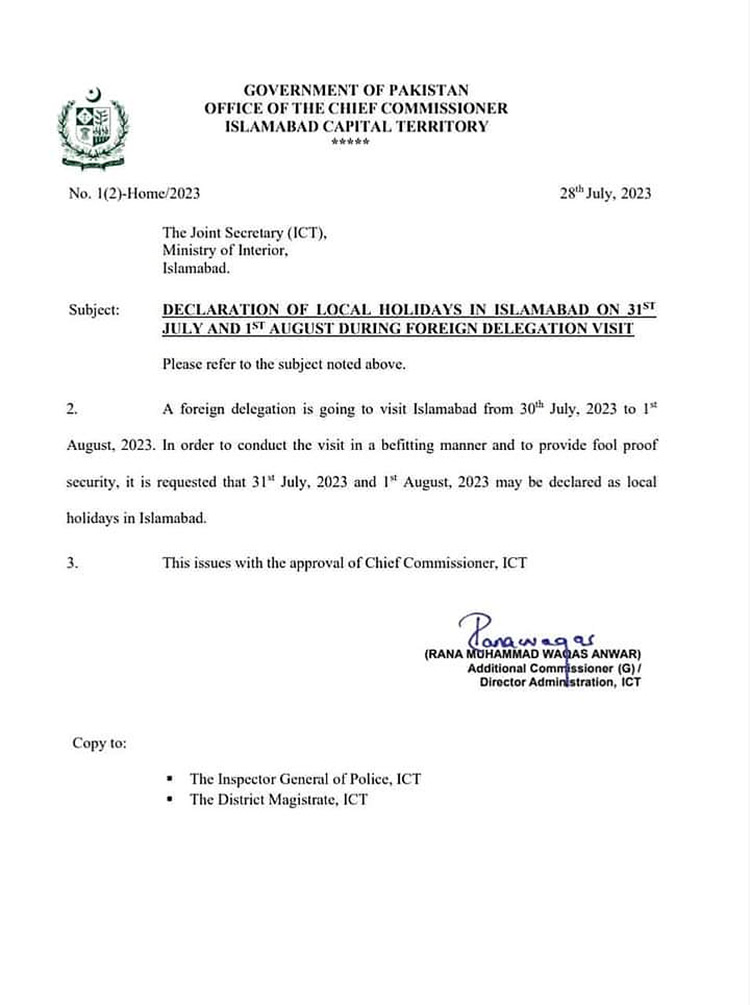 You might also be interested in the full list of public holidays in year 2023, so check them out.