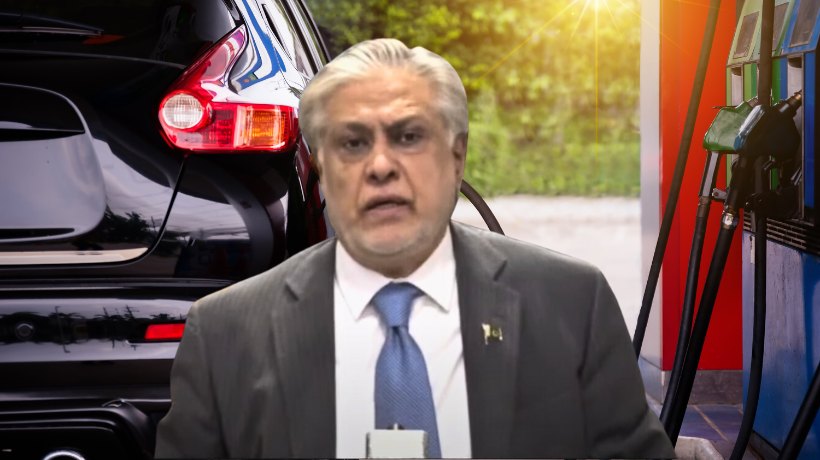 The new petrol and diesel prices have been announced for first 15 days of August 2023 by the Finance Minister Ishaq Dar. Huge increase increase in the prices of Petrol and High Speed Diesel have been announced. High Speed Diesel price have been increased by Rs. 19.90 PKR per litre and the price of Petrol have been increased by Rs. 19.95 PKR per litre.
The details of change, old and new petroleum prices are as follows.
| Petroleum Product | Old Price | New Price | Change in Price |
| --- | --- | --- | --- |
| Petrol (MS) | 253.00 | 272.95 | +19.95 |
| High Speed Diesel (HSD) | 253.50 | 273.40 | +19.90 |
Ishaq Dar announced these new prices via press release today. The new prices will be applicable from 1st to 15th of August, 2023, as petroleum prices are revised after every 15 days in Pakistan, once on start of month and once in the mid.
The petroleum prices have huge impact on prices of everything else. As transportation is essential part of supply chain. As the petroleum prices go up, inflation goes up badly. Pakistan people are already suffering with the inflation rates never seen before. And with this new huge increase in petroleum prices will impact people anymore. For many it have become very difficult to make the ends meet and huge increases like this will worsen the situation.
Govt claims to have difficulties of its own. Ishaq Dar, while announcing the new prices, said that Govt of Pakistan have commitments, which they have done to International Monetary Fund (IMF), so it is essential to increase the prices. He said, in late night calculations govt have made sure to put least possible burden on the people of Pakistan.
The Petrol, diesel and other petroleum prices in Pakistan depend on many internal and external factors. Some of which are not in direct control of Pakistani Govt. These factors include the crude oil price in international market, the current value of Pakistani Rupee against foreign currencies, the govt taxes on the final decided fuel price and more. Now the commitments which Pakistan have made with IMF to resume the IMF bailout plan, also dictate many things including the petroleum prices.
But it is not that, govt cannot do anything in this regard. There is a lot, which can be planned and executed in the long run. Including, increasing the inflow of foreign currencies by facilitating and encouraging industries to increase exports. Also attracting the foreign investments, but for that political stability in the country and continuity of policies is essential.