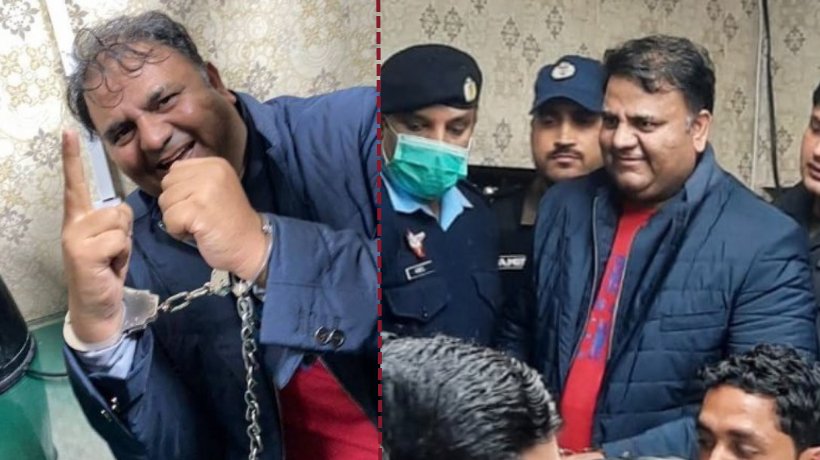 Recently, Fawad Chaudhry, a Pakistani politician belonging to Pakistan Tehreek-e-Insaf, was arrested by the current PDM led government. He was arrested in Lahore, his brother told media that on time of arrest no warrants were shown. Later a Lahore's court had asked Punjab police to bring him in court but he was brought to Islamabad by Islamabad police and he was brought to a court in Islamabad.
According to Islamabad police he was arrested after his public comments about a constitutional institution Election Commission of Pakistan (ECP). Later on, Islamabad police asked court to grant them eight days physical remand of Fawad Chaudhry. However, the court granted two days physical remand of Fawad Chaudhry while he is in custody of Islamabad Police.
It has been ordered that bring back Fawad Chaudhry to the court again on Jan 27, 2023 after the end of initial physical remand period. He was brought to the district court Islamabad, the court of duty magistrate Naveed Khan. The lawyers of ECP, government and PTI, all were present in court.
As the remand request by Islamabad police have been accepted by the court, Fawad Chaudhry will remain on physical remand for next two days. He will be brought back in front of court on Jan 27, 2023 as per asked by the judge.
Fawad Chaudhry had spoke against ECP after it appointed Syed Mohsin Raza Naqvi the Chief Minister (CM) of punjab after ignoring three names provided by PTI.
However, PTI senior management and masses condemned the government over no freedom of speech these days. Imran Khan, the PTI chairman shared his views in his tweet like following.
Shireen Mazari also criticized the current government in following and the other tweets from her twitter account.
Also a hashtag Release Fawad Chaudhry is currently trending on twitter. Asad Umar also tweeted with that.